Vemma Changes Enrollment Policy For Under 18
August 18, 2013
By Team Business For Home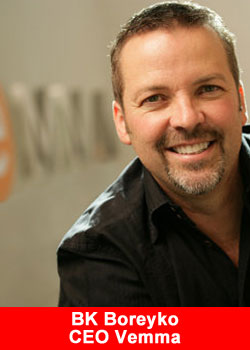 BK Boreyko, CEO Vemma, made the next announcement on his Facebook:
We would like to update you on an upcoming change to our enrollment policy regarding minors (ages 14-17). Beginning September 1, 2013, Vemma will no longer allow minors to enroll with parental consent.
When we originally decided to allow minors to join Vemma, our goal was to encourage entrepreneurship at the teen level and offer minors an opportunity to develop skills that would serve them for the rest of their lives. However, there have been some unintended consequences of this policy.
We underestimated the reaction from high school principals, teachers and some parents. Several schools have banned Verve. We have also seen an increase in parental complaints with the Better Business Bureau. Also, the media has not looked favorably on our minor policy either in a few reports.
While we recognize that some minors have successfully built a Verve business, we must consider the recent changes in the regulatory climate. The US Congress and the FDA are looking into the entire energy drink category and its effect on minors.
Last month, the American Medical Association voted to ban the marketing of energy drinks to anyone under 18 years old. Also, Red Bull recently told lawmakers that it will not include anyone under 18 years old in any of its advertisements. We predict the other energy drink companies will follow suit shortly as Red Bull, Monster and Rock Star recently testified in front of Congress that they will not market to minors.
Given all these considerations, we have decided that it is in all of our best interests to change our policy. Therefore, effective September 1, 2013, you must be 18 years old to join Vemma as a Brand Partner or purchase product as a Customer. Any minor who previously joined Vemma as a Brand Partner with parental consent will be grandfathered in and may continue to build a business.
We apologize if this change affects your business or momentum, as we recently made this same policy change in Canada and Europe. We thank you for your understanding and continued support.
Vemma Top Earners, the est. earnings are as follows:
[private_platinum]

[/private_platinum]