Ken Dunn Co-Founder Ocean Avenue – Against The Odds – Interview
September 12, 2013
By Team Business For Home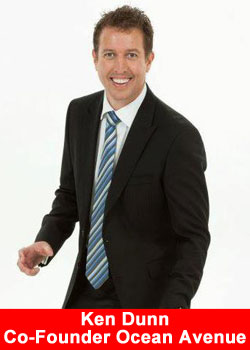 Ken Dunn, from Toronto, Canada is married to Julie Dunn and is the proud father of 2 children. He has successfully built multi-million dollar business in 4 different industries in less than 6 years. He is Co-Founder of Ocean Avenue. The company has 10,000 members and did over $10 million in it's first year.
On October 1st, 2012, Ken Dunn teamed up with Fred Ninow and Tuffy Baum to start Ocean Avenue (OA) based in South Jordan, Utah.
Ken is no stranger to MLM, having spent the past 10 years as a distributor leader in 3 different companies where he amassed millions in income, written 3 books & traveled the world speaking and training about MLM.
While the initial thought of Ken becoming the Co-Founder of an MLM Company initially shocked most, their success in the past year has clearly demonstrated that the critics were wrong about Ocean Avenue.
Ocean Avenue is heading into their Grand Opening Launch Party convention in Orlando, Florida on September 20th. On the eve of their Grand Opening, Ted Nuyten was able to catch up with Ken as he sat in the Paris airport returning from yet another trip to support the business. Ken started off by stating that 10 is a very lucky number on Ocean Avenue.
Ocean Avenue is reporting $10 million in global revenue, with 10 thousand Ambassadors and Customers, in a total of 10 countries, in just over 10 months. With these incredible numbers in such a crowded North American Direct Selling market in their pre-launch.
Ted Nuyten took the opportunity to interview Ken on the pre-launch strategy and the grand opening:
Ken, what are the biggest reasons that you attribute the success that you, Fred & Tuffy have had in your pre-launch?
Field Leadership, Field Leadership & Field Leadership. We have been absolutely blessed to have some of the coolest Men & Women field leaders join our company.
This business is all about field leadership and the synergies that are created when these leaders and the company properly collaborate. We promoted 6 Diamonds in our Pre-Launch.
At twice the Industry Average for that Rank, Travis & Summer Flaherty (USA), Rob & Tiffany Moffitt (USA), Sujiwo & Erna Halim (Indonesia), Tommy Then & Chelsea Nile (USA) Tristan Tay (Singapore) & Ronin Nguyen (Vietnam) all hit this rank in record time. They are joined by over 12 Emerald Ambassadors and dozens of Ruby Ambassadors.
Ken Dunn: Verbalize Your Dreams
Ken, what about the nai-sayers?
Network marketing is definitely a mature industry today. It is as large as any other international industry. Today, there is a significant amount of competition in the market. At Ocean Avenue, we believe that competition is healthy and should be expected.
Because of that, we have decided that we will set a new standard in dealing with competition: We are going to respectfully ignore them. Listen, when Fred Ninow & I reunited after our time at Max, I think it scared a lot of people. Some competitors have gone to extreme lengths to try and hinder our success but obviously it has not worked.
Ocean Avenue Leadership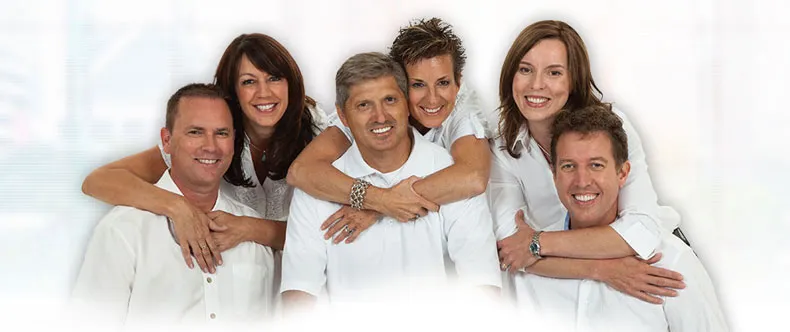 What part has Ocean Avenue's Founders and Management team played in the success of your pre-launch?
As founders, Fred, Tuffy & I compliment each other perfectly. Fred has over 30 years of senior management and ownership experience with more then 2 Billion in cumulative revenues. Tuffy was the Operations boss for a fleet of 5000+ rigs hauling billions in product across North America and is an operations Genius and I have built massive MLM teams.
You couldn't ask for a better ownership partnership. Add to the mix, we have been able to draw to the team senior corporate officers with over 150 years of experience in customer service, finance, IT, sales & marketing, & International development.
Ocean Avenue Team Leaders – Among many others
| | | |
| --- | --- | --- |
| | | |
| Travis & Summer Flaherty | Rob & Tiffany Moffit | Tommy Then & Chelsea Nile |
| | | |
| Sujiwo & Erna Halim | Tristan Tay | Ronin Nguyen |
Speaking of International development, why did you decide to take such an aggressive stance in international markets, it certainly increases the risk?
At our grand opening, we will be fully open with offices, staff and infrastructure in Canada, USA, Singapore, Malaysia, Indonesia, Vietnam, Philippines, Australia, New Zealand & Hong Kong. By the end of 2014, we will be in a total of 20 countries and YES it is aggressive.
We looked at it as diversifying the risk. We have friends all over the world who are accomplished leaders in MLM. When they heard that we were opening the doors, we were inundated by requests from these folks. The fact that we have always been well capitalized has given us the opportunity to get some of these markets open.
Also with the crowded North American market, it gave us a chance to create a more stable business. Listen most MLMers want to be part of an international business and we are giving an unprecedented amount of people that chance.
Team Asia
What makes you different?
I have said time and time again, you are either growing through innovation or dying through complacency. In todays industry, company's need to be innovating in new ideas surrounding retention. As a company, we have decided to stick to our core values, FAMILY.
We have kids conventions going on with parents conventions, we have an amazing personal development program for the children of our ambassadors and we are giving everyone of our ambassadors worldwide greater opportunities to create family memories then ever before in our space. Listen, its no secret, MLM is notorious for hurting families. Typically, one part of the family, either the husband or the wife joins an mlm goes through a personal change, becomes detached from the family unit and some bad things happen.
Through our Vacation Club we are giving our Ambassadors and customers the opportunity to collect points (outside of the comp plan) for everything to buying products to production. They can then use these points to take family vacations. In our pre-launch we gave away hundreds of family vacations.
The Dunn Family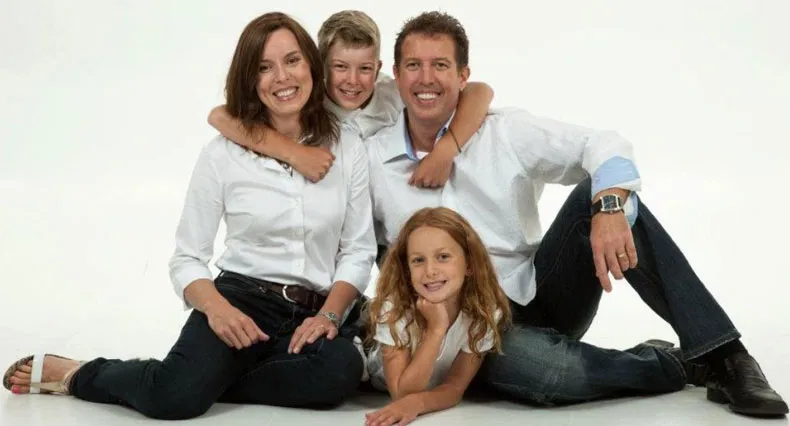 Where is Ocean Avenue going?
We intend to become the new example of Network Marketing in the 21st Century. We take our examples from the biggest companies in the world, the Fortune 500 companies. If you take your example from other MLM companies then you limit your success.
We have several other secrets under wraps that are game-changers. There are 3 major announcements that will happen in the next 6 months that will catepult OA onto the world's Internet Marketing Companies Stage. OA will set a new example for Direct Sales in the next decade and will have revenue's to match. This is the preverbial tipping point that leaders look for.
When was the last time that a company had 10 countries properly opened at it's launch? We are attracting a lot of great people right now.
Contact details Kenn Dunn:
www.facebook.com/kendunnleadership