Reza Mesgarlou – Global Wealth Trade Top Earner Interview
September 24, 2013
By Team Business For Home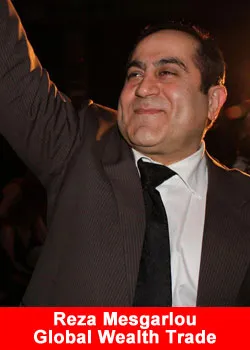 Reza Mesgarlou from Toronto, Canada joined Global Wealth Trade in 2005 but did nothing with the business for over 3 years.
He decided he needed to get out of Government Manager job in 2008 so he could have time freedom with his children. He took a good look at his GWT business that had grown for over 3 years without any effort on his part to almost 3,000 members and $7.5 Million in volume.
When he realized 2/3rds of the work to become a Millionaire had been done for him he started working aggressively part time building this business. In 6 months he had doubled his government manager income and retired from his job and helped 4 others retire. His career earnings exceeds $3.2 million.
He is the Top Five Figure monthly income earner in the entire company making more in a month than some people do in a year. He earned a $Million in 27 months and is the first seven figure annual income earner in the company.
Reza has won the companies Presidents Cup the highest award in the company, is one of eight members to sit on the CEO Advisory Council and is a company Shareholder.
Ted Nuyten had the honor to interview Reza Mesgarlou:
Reza, how did you got involved into the Network Marketing industry and, who invited you?
I was barely out of high school with a successful restaurant franchise business, only to find out that the food business required 80 hours/week for as long as i owned it & if i wanted it to stay profitable.
We'd always been taught by our parents: work hard & save your money so you can retire comfortably. Being in my early twenties, it was kind of hard to keep motivated with an 80 hour/week schedule – but thought I had no choice.
Then my brother who had just been introduced to Network marketing shared the concept with me. It peaked my interest and i wanted to find out more. It was a great concept – work it hard 3-5 years then take the rest off & enjoy the residuals for generations. That was the beginning of my career & the learning curve.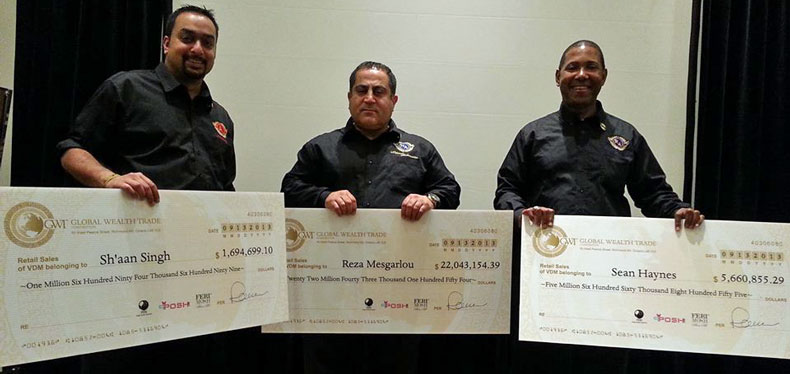 Was the industry/concept all it had promised to be?
I had a great start being "all motivated" to build a residual and end my 80 hour/week work schedule, so i gave it 110% through a nutrition company i joined. I saw great growth, great income, was well on my way to financial freedom, only to find out the next best juice/vitamin company was in town.
Then another next best, then another, then another… I lost 80% of my team to these other companies, but i did not give up & kept trying to rebuild. After seven and a half years of working my butt off i came to realize that the average retention ratio in health and nutrition was less than 10% which did not sit well with me.
That is when i went on to try 3 other nutrition companies & what I noticed was the retention ratio did not change, not to mention, some of the companies got shut down. To say i was bitter and beaten up is an understatement.
I decided to put things on hold for a bit – i knew it was a wonderful concept/industry, i just needed to find the right company:
1st a company with the right products & the right compensation plan ( unique products that couldn't be copied by the next wannabe)
2nd a company that did not have the traditional autoship (since we all know people do not stick to their vitamins, shakes and weight loss products and therefore have garage full of stock that expire and have to be thrown away)
3rd a company with no ranks/levels, no flushing of volume, has a fair pay plan and is not bonus driven (as we all know, bonuses are only collected by a select few, and are a one time deal)
4th a company where the products are straight forward and transparent (so the average person does not have to be an IT genius or half a doctor to "convince" people as to why their products are good)
After 16 years of not giving up and searching, i found home: Global Wealth Trade
Why are you succesful, what is your secret?
People always ask me: what's the secret? My simple answer is: there is no secret. I just share this opportunity and the products with anybody and everybody. It's a no brainer with the 70% payout & breathtaking VISUAL products, people joined me in this program.
Since we have a product with a high profit margin, 70% payout comp plan, over 70% retention ratio (as compared to the less than 10% industry average) it has been a win/win scenario and a dream come true.
When someone says no to my opportunity or my products, i know that either it isn't the right time for them or they totally missed the big picture – because there simply isn't anything here not to like. I learned something from my mentor almost 25 years ago that read: some will, some won't, so what, next. I'm having a blast.
GWT Award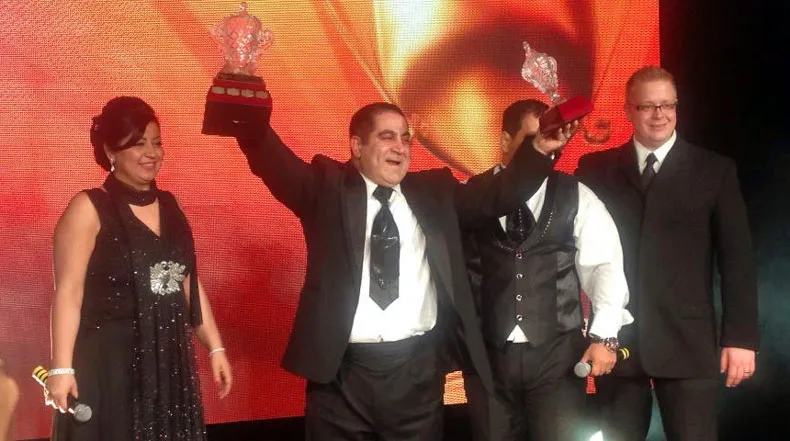 Which countries are you team in and is there a difference in builiding in Canada and the rest of the world?
I have personally introduced 74 people and my team has grown to over 15,000 members in 81 countries.
Our products are pre-approved internationally (designer goods, gold & silver jewelry, etc) hence the reason were in 81 countries and counting. The products are loved, cherished and desired in all four corners of the globe and places in between.
Our products are a WANT products and not a NEED products that requires convincing. And we all know how the "want" goods are doing through these hard times in the last few years. If you have any doubts, just look at Gucci, LV, Chanel, Porsche etc, high end and designer companies are having record sales.
Another point to mention is, even though we are a high end & high quality designer company – our product lines start as low as $18 – we attract every consumer. As a quick example, you can take a look at what is happening in the Caribbean, South America, Asia and Eastern Europe. People love our products.
Reza Mesgarlou Team Leaders – Among many others
| | | | |
| --- | --- | --- | --- |
| | | | |
| Reza Mesgalou | Rene Liaw | Sean Haynes | Sherry Zhao |
| | | | |
| Lior Skaler | Tammy Fung | Robert Elsinga | Maria Ghaderi |
| | | | |
| Shaan Singh | Jennet Beaver | Chris Li | Tammy Turgeon |
| | | | |
| Terrace Ellis | Karen Henry | Carolyn Dickinson | Boris Gulka |
| | | | |
| Cathryn and Peter Nash | Junior Estoesta | Kevin Tetreault | Brian Arrindell |
| | | | |
| Vernisha Charles-Jones | Jonalyn Linatoc | Bryan Barry | Shanyra Richardson |
Is personal developmemnt and training important for you and your team?
Absolutely. My very first PD course was with none other than the late John Kalench. I went on to attend many, many other seminars.
Whether it was Brian Tracy, Jim Rohn, Anthony Robbins or industry leaders such as Larry Thompson & Mark Yarnell – it's a learning process that never ends. I used to pay thousands of dollars to attend these seminars and courses, and today I still do.
I highly recommend for people to attend as many of these courses as possible. I spend a lot of time on the road, driving from city to city or flying country to country, and since I'm not a big reader, I'm always listening to audio versions of these courses.
Do you have a golden tip for a MLM newbie (In general)
It is a wonderful concept that makes a lot of sense, but do not fall to the hype or "rah rah" of the fly by night companies. Do your due diligence, make sure your tripod of belief is strong (belief in the company, industry & yourself – make sure these 3 areas are strong) & today with technology & the internet, you can access these information easily and freely.
Find the right company, with the right leadership & make sure that the compensation plan of any company you're looking into, is simple and easy to understand. If you feel that you are totally lost by the way the compensation plan is explained, then ask for clarification. If you're still confused, walk away – chances are the comp plan is written in a confusing way for a reason. If you see a comp plan of a company is bonus based, walk away. If you see there are plenty of ranks and levels to "achieve", walk away.
If you see there is flushing of volume of any sort, walk away. If you see a gimmick car program (lease payment program) walk away. Basically what I'm trying to say is, make sure you understand what you're getting into, no question is a stupid question.
Car allowance for an Audi A8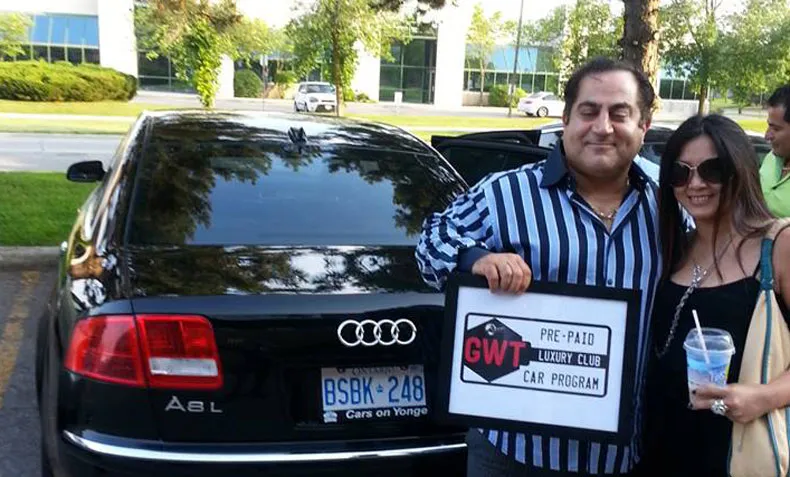 Are you an old school marketer or are you also using social media ect.?
I am an old school marketer, phones today work the same or better as they did 20 years ago – with all the long distance packages available, I can call anywhere in the world. With the addition of the internet, I don't need to spend thousands of dollars on mail-outs every month, and wait for it to arrive to my prospects – I can simply email them and get it there right away.
Obviously with today's technology, I can reach and expand my business all around the globe & have been getting good at using social media such as facebook, linkedin etc. They work.
Advertising is still great. Building business "belly to belly, face to face" is still my favorite, seeing as how its hard to build like and trust through email or over the phone. My advice is utilize all the tools available.
How do you get your leads?
I have learned The Forensic Networker concepts and that is "people are people every where", no matter what part of the world they are from, and most have the same common denominator (big money/free time) So, by being a product of the product, whether its on my facebook page or myself walking around, I make sure that my products are showing to the world.
For example, when someone sees me on the street, at a function or an event, and asks me what I do for a living, I simply show them my hands, my wallet, my Shields and so on. That alone peaks people's interest and starts a good conversation. If people visit my facebook page, all they would see is lifestyle, success stories, products and the company that makes it possible, again starting a good conversation.
Another technique I use, is by leaving our gorgeous look books (catalogue) in high traffic businesses, or giving them to interested parties. Other ways to generate leads include our GWT channel, website & YouTube page.
Happy GWT Team Members
Your brother is CEO of GWT, does that make it easier?
LOL. In some ways it actually works against me. I am the top earner so the CEO's expectation of me is doubled, one as the top earner and another as his brother.
To multiply that pressure the CEO is also The Forensic Networker – the world's toughest master trainer so no its not easy but it keeps me motivated to operate at level 10 all the time.
What are your goals and plans for the future?
When I took on this journey, the target was residuals/financial freedom for generations to follow, whether its my own family or not.
This company has accomplished many milestones in the last 9 years, starting with the infrastructure and the branding campaign. The proof is in the printout, we're now entering phase 3, which is a dream come true, not just for the GWT family, but for the entire direct selling industry.
Our target is to hit the billion dollar status by 2015 which will create 1000 millionaires. In a few weeks we will enter the momentum phase we call PHASE III at our sold out National Conference. There will be monumental announcements and releases that are unheard of in the history of direct sales.
In the GWT community we are ecstatic about what's to be released by the end of September and can't wait to share it with the rest of the world. This new launch will enable the average person to be able to accomplish whatever it is they set out to accomplish – it's that good. I wish I could talk about it more, but I was told by the CEO himself not to until the launch. (my paycheque depends on it haha) Stay tuned.
Contact details Reza Mesgarlou:
www.facebook.com/reza.mesgarlou