TelexFREE – A Very High Risk Investment
by Ted Nuyten on September 3, 2013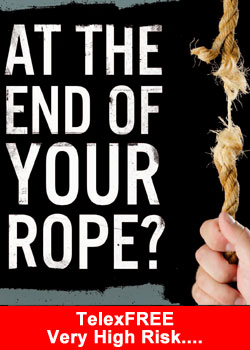 I have a few facebook friends who asked what my thoughts are about TelexFREE and why I published a TelexFREE review. Some people think the review is a "Buy" recommendation and the review got over 40,000 visits.
As of November 2013 this article got 27,000 hits.
It is NOT a buy recommendation, in the TelexFREE review I have published the facts around the opportunity and made it clear in Brazil the company is closed down as a pyramid / Ponzi scheme.
In fact, in Brazil, TelexFree has been shut down since June of 2013, its assets frozen, they have been ordered not to recruit any new people in Brazil and not to pay any commissions and bonuses, they have lost a number of appeals to have the injunction against them lifted, not to mention they have been fined for not meeting the various requirements in Brazil to operate as a VOIP company.
The other part of this content is protected for Platinum members only, you need a SUBSCRIPTION.