Mannatech Hosts Annual Australasian Convention
October 19, 2013
By Tina Williams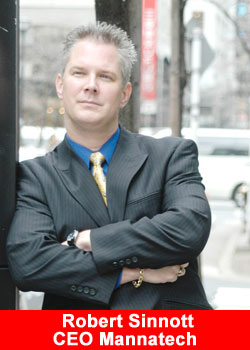 Mannatech (the founder of the Mission 5 Million social entrepreneurial movement and leading innovator of naturally-sourced supplements based on Real Food technology solutions, hosts its annual Australasian Convention at the Adelaide Entertainment Center, in Adelaide, Australia, October 18-20, 2013, for independent sales Associates and members from Australia, New Zealand and Singapore.
The Australasian Convention (ACON) runs for three days and features panel discussions, workshops and fun. Associates will learn and be inspired by forward-thinking speakers on the topics of product innovation, business growth, social entrepreneurship, and personal growth.
Founder Sam Caster will address why Mannatech is the force of the future and leading the way with the Mission 5 Million, movement. Senior Wellness Director, Dr. Steve Nugent, will share his expertise about vitamins and supplements, and the importance of nutrition in our diets. Roy Truett, Chief Operating Officer and President of International Operations, will talk about market expansion. Platinum Presidential, Rodney Gilchrist, will present a call to action for Associates worldwide to share M5M. And Don Partridge, Platinum Presidential Director and educator on glyconutrients, will be a presenter.
Gold medal paralympian Matt Levy will be sharing how Mannatech's products spurred his sports performance. Singer Rachael Leahcar, a finalist on the American reality television broadcast, The Voice, will perform. She sings in Italian, French and Spanish and plays piano and flute.
The convention will celebrate Mannatech's top business builders with an awards ceremony Friday, October 18, along with announcements of the Mike Forrest Giving Spirit Award, the Leadership Development Award, the Top Enroller of the Year Award, the Top Income Earner of the Year Award, and The Associate of the Year Award.
Mannatech opened its doors in Australia in 1998, New Zealand in 2002 and Singapore in 2008. Today, Mannatech's products are sold in 24 countries.
About Mannatech
Mannatech, Incorporated, develops high-quality health, weight and fitness, and skin care products that are based on the solid foundation of nutritional science and development standards. Mannatech is dedicated to its platform of Social Entrepreneurship based on the foundation of promoting, aiding and optimizing nutrition where it is needed most around the world. '
Mannatech's proprietary products are available through independent sales Associates around the globe including the United States, Canada, South Africa, Australia, New Zealand, Austria, Denmark, Germany, Norway, Sweden, the Netherlands, the United Kingdom, Japan, Taiwan, Singapore, Estonia, Finland, the Republic of Ireland, Czech Republic, the Republic of Korea, Mexico, Namibia, Hong Kong and Ukraine.