Seacret Direct Expands Their Market To The Dominican Republic
October 12, 2013
By Tina Williams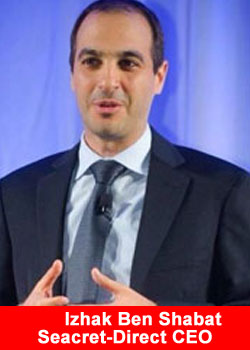 Seacret Direct announced today at their convention in Orlando, Florida their market expansion into the Dominican Republic which is a Spanish speaking nation on the island of Hispaniola, part of the Greater Antilles archipelago in the Caribbean region.
This further shows the need for network marketing companies in Spanish speaking countries and a unique marketplace for the industry.
Thousands gather in Orlando this weekend for their annual convention, starting the weekend at Ice Bar. ICEBAR Orlando is the largest permanent ice bar in the world.
Featured as one of the top 10 "Extreme Barhopping" bars on Travel Channel, and "America's Best" on Food Network this is an experience not to be missed.
50 tons of ice is carved into a winter wonderland with lights, music, and the feel of the Antarctic. A frosty 27 degrees keeps the fabulous frozen sculptures perfect for your photo moments. Ice seats and a throne fit for the Ice Queen are all part of the Expedition.
A warm thermal coat, fresh gloves, and the opportunity to try our world famous Penguin Pizz are just a few steps from the Florida Heat! It's an Expedition to Antarctica, right in Central Florida.