Vemma – 99% Increase In Revenue In September 2013 Close To $21 Million
October 3, 2013
By Team Business For Home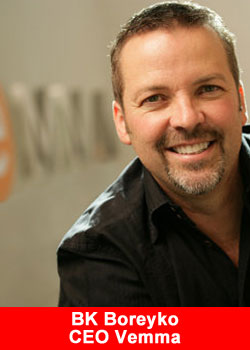 Vemma, the largest mangosteen product based company in the networking industry recently announced yet another all-time sales record for September, 2013.
Marking a 99% increase over the September 2012 sales total, Vemma closed out the month with sales approaching $21 million and daily sales increasing by almost $100,000 a business day over last month.
The company growth is fueled by the best-selling Verve brand which has become a $100 million+ brand on its own.
The 3 week early release of the new Verve ParTea gave sales a nice bump and allows Vemma Brand Partners to tap into the exploding 'ready to drink' iced tea market.
Later this month, almost 3,000 YPR leaders will gather in Columbus, Ohio, USA for the Verve Leadership Academy hosted by Darren Hardy, editor of SUCCESS Magazine.
For more information, visit www.verveleadership.vemma.com
Vemma announced that sales reached $20 million per month in July, a first-ever record for the company.
After taking 7 years to reach the $10 million monthly sales mark in July 2012, Vemma has doubled that to $20 million a month just 12 months later.
In addition, Vemma monthly customer and Brand Partner enrollments reached the 30,000 mark for the first time in July.
Vemma Top Producers:
| | | | |
| --- | --- | --- | --- |
| | | | |
| Tom & Bethany Alkazin | Ruth & Jeff Elliott | Clay Jackson | Brian McMullen |
| | | | |
| Harald Maier | Matt Morrow | Ronni & JD Phillips | Hannes & Jessica Sommer |
| | | | |
| Brad Alkazin | Alan & Nancy Fields | Gary & Marla Brady | Billy McSwain |
| | | | |
| Peter & Marie Francis | Dan & Cathy Sarver | David & Wendy Graham | Lanny & Deena Morton |
| | | | |
| Angelika Maier | Anders Karlsson | Linda Proctor | Dave & Kim Rasmussen |
| | | | |
| Dennis Ligon | Gary Kurtz | Michelle Barnes | Jeff Hooks |
| | | | |
| Peter Maria Kriwetz | Mike Binder | Siti Fadzilah Binti Zakariah | Ingrid Riegler |
| | | | |
| Jeff Bedbury | Yvonne Reichmuth | Ken Stewart | Annie Black |
| | | | |
| Martha Diane Hayes | Edmund Schilly | Rich & Karen Rowe | Kelli McCamy |
| | | | |
| Chuck & Sally Wing | Karl Michael Pilsl | Peter Winkler | Maria Pfeifer |
Vemma Top Earners, the est. earnings are as follows:
[private_platinum]

[/private_platinum]