Herbalife And Brazilian Government Sign Agreement
November 6, 2013
By Team Business For Home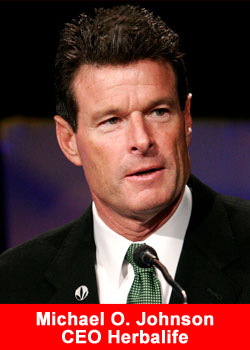 Aspiring science students got good news today as Herbalife (NYSE: HLF), a global nutrition company, announced a partnership with the Brazilian government's Science without Borders program, which will co-fund Ph.D. level student exchanges in the fields of biology, biomedical sciences and health, biotechnology, nutrition, food science and engineering.
The program is a joint initiative promoted by the Brazilian Ministry of Science, Innovation and Technology (MCTI) and the Ministry of Education (MEC) through their supporting organizations including the National Board for Scientific and Technological Development (CNPq), and the Coordination for Improvement of Higher Education Personnel (CAPES), the main funding agencies in Brazil.
The agreement will co-fund one of the program's students in Brazil to conduct part of their Ph.D. work at the University of California Los Angeles (UCLA), where they will study under the guidance of faculty in the UCLA Center for Human Nutrition.
Herbalife is committed to furthering knowledge and understanding of nutrition science, and in 2010 launched the Herbalife Nutrition Institute (www.herbalifenutritioninstitute.com), an online resource for nutrition information.
About Science without Borders program
Science without Borders is a program to increase consolidation, expansion and internationalization of Brazilian science, technology, innovation and competitiveness through interchanges and international mobility. This initiative is the result of joint efforts from the Ministry of Science, Innovation and Technology (MCTI) and the Ministry of Education (MEC) through their respective support institutions — CNPq and Capes — and MEC's Department of Higher Education and Department of Technology Teaching. https://www.cienciasemfronteiras.gov.br/web/csf-eng/
About Herbalife Ltd.
Herbalife Ltd. (NYSE:HLF) is a global nutrition company that sells weight-management, nutrition and personal care products intended to support a healthy lifestyle. Herbalife products are sold in 90 countries to and through a network of independent distributors. The company supports the Herbalife Family Foundation and its Casa Herbalife program to help bring good nutrition to children.
Herbalife's website contains financial and other information about Herbalife at www.herbalife.com.