Mannatech To Host M5MSM Leadership Experience Event In Frisco, Texas
November 8, 2013
By Tina Williams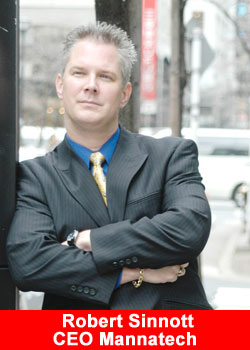 Mannatech the founder of the M5M (Mission 5 Million(SM) ) social entrepreneurial movement, the pioneer of glycobiology and the leading innovator of naturally-sourced supplements based on Real Food Technology(R) solutions, will present a two-day, intensive training experience for its M5M Champions and members at the Dr. Pepper Arena in Frisco, Texas, November 8-9, 2013.
Guests will include internationally recognized speakers Andy Andrews and Dr. Robert Rohm. They will be presenting business and personal development concepts, as well as inspiring and challenging attendees with fresh ideas and tools for success. The event will also feature celebrity entertainer and percussionist DJ RaviDrums performing on stage. Mannatech leaders who will speak include Sam Caster, Founder; Dr. Robert Sinnott, CEO and Chief Science Officer; Bo Short, President of Business and Field Development, North America; Ray Robbins, Co-Founder/Board of Directors; and Muzafer Najfi, professional trainer and business development expert.
Andy Andrews, masterful storyteller and a New York Times best-selling author, was hailed by a New York Times reporter as someone who has quietly become one of the most influential people in America. He is a best-selling novelist, speaker, and consultant for the world's largest corporations and organizations. He is the author of the New York Times bestsellers The Traveler's Gift, The Noticer, and How Do You Kill 11 Million People?
For nearly 30 years, Dr. Robert Rohm has energetically presented ways to help businesses grow and prosper. His powerful presentations offer greater insights into enduring principles for understanding self and others. He has also authored or coauthored several books, including Positive Personality Profiles, Who Do You Think You Are Anyway? and You've Got Style.
This weekend will have a profound impact on everyone who attends, said Bo Short, President of Business and Field Development, North America. Our M5M Champions will learn how to raise their leadership effectiveness, thus, enhancing their success. I am so proud of each one of our Associates for the difference they are making in their own lives as well as the impact it is having on our M5M Mission. This weekend will be one that is remembered as significant for all of us.
In addition to leadership training, Mannatech will be launching a brand new, groundbreaking Skin Rejuvenation Crème. This revolutionary new product, featuring glyconutrients, impacts the body's natural ability to support beautiful, healthy skin through a new, patented microsphere delivery system that nourishes skin with youth-inducing ingredients in a time-released pattern. The name of the product will be officially unveiled at the event.
A special leadership training will take place prior to the event to recognize and provide extra value for Mannatech leadership. Other announcements include M5M branded tools. Presentations will also focus on different aspects of the Mission 5 Million message and the company's commitment to linking five million consumers with five million children in need.
About Mannatech
Mannatech, Incorporated, develops high-quality health, weight and fitness, and skin care products that are based on the solid foundation of nutritional science and development standards. Mannatech is dedicated to its platform of Social Entrepreneurship based on the foundation of promoting, aiding and optimizing nutrition where it is needed most around the world. Mannatech's proprietary products are available through independent sales Associates around the globe including the United States, Canada, South Africa, Australia, New Zealand, Austria, Denmark, Germany, Norway, Sweden, the Netherlands, the United Kingdom, Japan, Taiwan, Singapore, Estonia, Finland, the Republic of Ireland, Czech Republic, the Republic of Korea, Mexico, Namibia, Hong Kong and Ukraine.