WCM777 Closed Down By USA Authorities
November 16, 2013
By Team Business For Home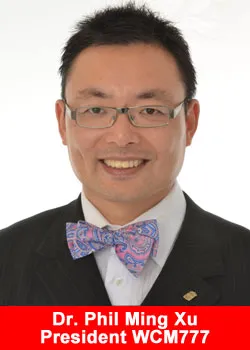 As first reported by Patrick Pretty, and Behind MLM, WCM777, run by Phil Ming Xu, was hit with the conclusion of an investigation by Massachusetts' Office of the Secretary of the Commonwealth Securities Division.
Massachusetts has halted WCM777, saying it was associated with entities in Hong Kong, the British Virgin Islands and the United States and selling unregistered securities. In Massachusetts, the state said, the scheme was targeting the Brazilian community.
In a filing by the office of Massachusetts Secretary of State William Galvin, the state says it opened a probe into WCM777′s business practices in September.
[private_platinum]
Identified entities include World Capital Market Inc. of Pasadena, Calif., an asserted offshoot of a banking enterprise in the British Virgin Islands; WCM777 Inc., a dissolved Nevada business with an office in City of Industry, Calif; and WCM777 Limited of Hong Kong.
WCM777 has neither admitted nor denied the allegations, the state said.
The Massachusetts filing is a consent order. WCM777, according to the order, has agreed to cease business in the state and to provide refunds to all Massachusetts investors. The scheme netted at least $300,000 in the state from about 160 investors, the vast majority of whom were members of the Brazilian community, according to the order.
Attorneys for WCM 777 made the refund offer on Nov. 13 after presenting the state a spreadsheet on Oct. 14 showing information on Massachusetts participants, according to the order.
[/private_platinum]