Xyngular Loses: Judge Rules In Innutra's Favor
November 6, 2013
By Tina Williams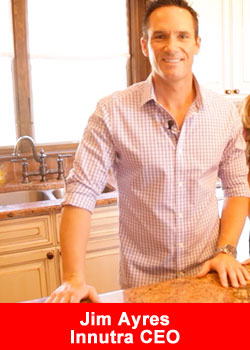 On Friday, October 25, 2013, Judge Ted Stewart of the United States Court for the District of Utah issued a written decision denying Xyngular's request for a temporary restraining order and preliminary injunction against Innutra, LLC and Innutra's Co-founder and CEO Jim Ayres. Both Innutra and Ayres are extremely pleased with the court's speedy and thoughtful decision rejecting all of Xyngular's baseless arguments.
Judge Stewart found that Xyngular failed to establish a likelihood of success on any of its claims against Innutra and Ayres. In fact, at the hearing held on October 22, Xyngular's attorney conceded outright that the company did not have evidence to support its claims that either Innutra or Ayres had misappropriated or duplicated Xyngular's product formulations. The court's written decision noted that Xyngular's claim that Innutra, Ayres, and other former Xyngular employees and distributors improperly had misappropriated distributor information also was not supported by any evidence.
The court rejected Xyngular's claim that Ayres breached his agreement with Xyngular when he developed the Innutra product line; the court also found that Xyngular had failed to show a likelihood of success on its claim that Ayres had violated a purported non-compete agreement. Finally, the court rejected Xyngular's false advertising claim against Innutra, noting that Xyngular was "unable to affirmatively link any of the alleged false statements" to Innutra.
"We are not surprised by the ruling denying the TRO and preliminary injunction motion filed by Xyngular," said Jim Ayres. He added "The court's ruling confirms the complete lack of merit to the claims that Xyngular brought against Innutra, me, and other former Xyngular employees and distributors for the sole purpose of interfering with Innutra's success. We have complete faith that our legal team ultimately will prevail in the courtroom and defeat Xyngular's baseless lawsuit. Meanwhile, those of us at Innutra remain focused on our company's vision of changing and transforming lives through cutting-edge nutritional products and tools to support and educate consumers."
Innutra, LLC is a network marketing company offering nutritional supplements and skin care. Innutra manufactures its products in facilities located in Tempe, AZ and has an operations office in Provo, UT.