Youngevity Announces Acquisition Of Biometics
November 25, 2013
By Team Business For Home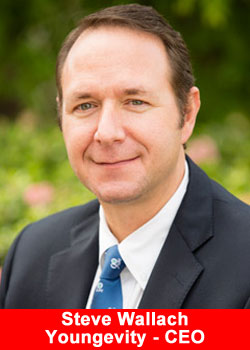 Youngevity Essential Life Sciences, a wholly owned subsidiary of Youngevity International Inc., (otcqx:YGYI) (www.YGYI.com), announced that it has entered into a definitive agreement to acquire certain assets and assume certain liabilities of Biometics International (www.biometics.com), a unique health company and an innovator in advanced liquid nutritional supplements.
As a result of this business combination, Youngevity distributors and customers will have access to Biometics unique line of liquid health products. In turn, Biometics distributors and clients will gain access to more than 500 high-quality, technologically advanced products offered by Youngevity; including nutritional products, sports and energy drinks, health and wellness-related services, lifestyle products (pets, spa and bath, garden), gourmet coffee, skincare and cosmetics.
Biometics' pharmaceutical grade products are manufactured in a Current Good Manufacturing Practice (cGMP) approved facility in the United States, which helps to ensure consistent high quality products. The manufacturing operations for all Biometics products are designed to be strictly within the guidelines of Good Manufacturing Practices as set forth by the Food and Drug Administration (FDA). Biometics liquid multivitamins and supplements use a proprietary advanced liquid technology called biocellular micellization(TM) aimed at increasing absorption of essential vitamins and nutrients to the body.
Biometics is proud and excited to partner with such a fast growing company, said Chris Sanchez, CEO of Biometics International. It's no secret to us that Youngevity is in the momentum phase of their business. Biometics should benefit greatly from the resources that Youngevity has worked hard to build. Biometics Biocellular Micellization Technology is a great fit with such a science based organization.
We are excited about the Biometics acquisition as we expect it will expand our presence in the nutritional supplement market, said Steve Wallach, Chief Executive Officer of Youngevity International. This represents Youngevity's third strategic acquisition over the past two quarters of 2013 and we are well positioned to continue this growth going into 2014. We proudly welcome Biometics to our growing Youngevity family and we anticipate an enthusiastic response as we provide our distributors and customers with more high quality product and service offerings.
About Youngevity International Inc.
Youngevity International Inc., (otcqx:YGYI) (www.YGYI.com) is a fast-growing, innovative, multi-dimensional company that offers a wide range of consumer products and services, primarily through person-to-person selling relationships that comprise a network of networks. The Company also is a vertically-integrated producer of the finest coffees for the commercial, retail and direct sales channels. The Company was formed after the merger of Youngevity Essential Life Sciences (www.youngevity.com) and Javalution Coffee Company in the summer of 2011. The company was formerly known as AL International, Inc. and changed its name to Youngevity International Inc. in July 2013.