Amway Chairman Van Andel: Entrepreneurs Becoming Endangered Species
December 10, 2013
By Tina Williams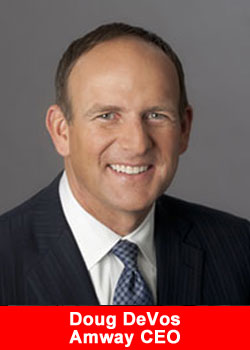 Entrepreneurship, the backbone of this country, is at risk from excessive taxes and regulation, says Steve Van Andel, chairman of Amway and the U.S. Chamber of Commerce.
We're a nation that prides itself for its entrepreneurialism and independence, he writes in a commentary for CNBC.
And if we want to maintain our competitive edge, we need an environment that allows entrepreneurs to flourish and do what they do best: help stimulate the economy and create prosperity.
While an Amway study of 24 countries found that Americans still see the United States as friendly toward entrepreneurship, more so than the other 23 countries, all the news isn't good.
Only 36 percent of Americans can envision actually starting their own business, Van Andel writes.
The research also showed that Americans younger than 30 are less interested in becoming entrepreneurs than their elders are, amid concern about loss of reputation and financial ruin, he notes.
Business leaders, policymakers, academics and experts share the important responsibility of eliminating unnecessary regulations, taxes and other barriers in order to nurture the entrepreneurial spirit and allow individuals to flourish and prosper, Van Andel adds.
Forbes contributor Ken Sundheim says entrepreneurs need three essential qualities to succeed.
First, they need a strong tolerance for risk, he writes. Second, they need the ability to get things wrong enough to get them right. And finally, they need the ability not to get intimidated, Sundheim explains.