Amway To Help Malnourished Children in India
December 17, 2013
By Tina Williams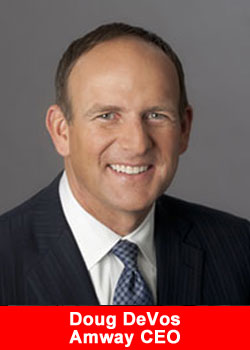 Amway India Enterprises Pvt Ltd plans to offer a nutritional supplement to nearly 14 lakh malnourished children in India as part of its corporate social responsibility project.
According to William S, Pinckney, MD and CEO, Amway India, as part of a global CSR project for emerging economies, the company has been working on developing a nutrition-based supplement for the past five years and the project will also be launched in India.
"We are working on a project to develop a supplement, which will cater to children aged between four and 12 years," Pinckney told reporters here on Saturday evening on the sidelines of an event organised jointly by Amway and FICCI.
Amway has a vitamin and dietary supplement called "Nutrilite" and a network of 1.4 million distributors in India. He said if each of the distributor sponsors at least one child, then many children could be covered under the proposed programme. "We also plan to talk to state governments and partner with them in the project," he added.
A fashion show was organised for the children of the National Association for the Blind. Pinckney, who is also the chairman of Amway Opportunity Foundation, said the company has set up four computer centres for the visually challenged in the eastern region. It has also been working with nine orphanages in the East.
Source: The Hindu Business Line