QNET – Former World Billiards Champion Michael Ferreira Summoned By Indian Government
December 12, 2013
By Team Business For Home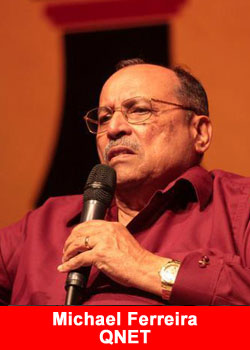 Again police brutality in India…
Former world billiards champion and Padma awardee Michael Ferreira has been summoned by the Economic Offences Wing (EOW) of the city crime branch in connection with the alleged Rs425-crore scam involving multi-level marketing (MLM) firm QNet.
"Ferreira has been summoned to be present before us to record his statement in connection with a case related to the QNet scam. We want to question him with regard to his association with the scam-hit company and his role, if any," said an EOW officer.
The EOW has already arrested nine team leaders of QNet for allegedly duping investors by selling magnetic disks, herbal products and holiday schemes using fraudulent practices. QNet is also accused of using the banned binary-pyramid business model to entice investors into their MLM schemes.
The accused have been charged with cheating, forgery and under relevant sections of the Prize Chits and Money Circulation Schemes (Banning) Act, 1978.
Meanwhile, the Esplande court has granted bail to eight of the nine accused on cash surety of Rs1 lakh each. The court has ordered the accused persons to submit their passports with the investigating officer. The court has also ordered them to not tamper with the evidence and to cooperate with the investigating agency whenever required.
The accused persons released on bail are Jagdev Parmar, Vivek Kumar, Manish Bhansali, Bijoy Mathews, Sabina Bjoy Joshef, Rohit Chandra, Namrata Pandey and Shashibhushan Pandey.
About Michael Ferreira:
Michael Ferreira (born October 1, 1938 in Bombay [now Mumbai]), nicknamed the Bombay Tiger, is notable amateur player of English billiards from India, and a three-time Amateur World Champion. He participated in the Indian National Billiards Championship in 1960 for the first time, and in 1964 represented India in the World Amateur Billiards Championship (WABC) held in New Zealand, where he progressed to the semi-finals.
In 1977, he won his first World Amateur Billiards Champion title and followed it up with the World Open Billiards Champion title in the same year. He has two more WABC titles under his belt. In 1978 he became the first amateur to break the barrier of 1,000 points, in the billiards national championships, and created a new amateur world record by scoring 1,149 points