Xyngular Suit Against Innutra And Jim Ayres Moves Forward
December 8, 2013
By Tina Williams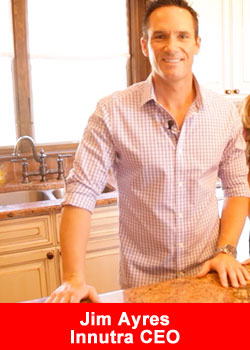 On Friday, October 25, 2013, Judge Ted Stewart of the United States Court for the District of Utah issued a written decision denying Xyngular's request for a temporary restraining order and preliminary injunction against Innutra, LLC and Innutra's Co-founder and CEO Jim Ayres.
An email sent to Xyngulars Platinum Director's and above, on December 5th, states the case is not resolved:
Xyngular's lawsuit alleging breach of contract, misappropriation of trade secrets, false advertising and other unfair business practices by Innutra and Jim Ayres continues to move forward.
On November 20, 2013, Judge Ted Stewart of the United States District Court for the District of Utah denied Jim Ayres' motion to dismiss the central claim in Xyngular's lawsuit against Ayres.
Ayres contended in his motion that because he never signed his new contract with Xyngular, that Xyngular's claim for breach of that contract should be dismissed. The Court rejected Ayres' argument and held that under Utah law, Ayres' signature on the new contract was not necessary for it to be binding. This is significant because Ayres' new contract with Xyngular included a covenant not to compete, and the evidence that Ayres competed with Xyngular via Innutra while still under contract with Xyngular is overwhelming.
Innutra, in a press release issued at the end of October, suggested that the court rejected all of Xyngular's claims, which is simply untrue.
Xyngular will now move forward with the next stage of the case, in which it will take discovery from Innutra and Ayres. Xyngular is confident that the evidence gathered in discovery will support its claims. At the conclusion of discovery, a trial will be scheduled and a jury will decide the merits of Xyngular's claims against Innutra and Ayres.
About Xyngular
Xyngular is a health and wellness leader and the creator of the groundbreaking 8-Day Ignite Fat Burning and Post-Ignite Systems. Xyngular is also the maker of Spryng™ Multifunctional Beverage, Lean Protein Smoothie, Axion™ Daily Nutritional Support and an innovative array of complementary products designed to provide superior nutrition, sustained weight loss, increased energy, enhanced mood, and an overall feeling of wellbeing. Xyngular was founded in 2009 and is headquartered in Lehi, Utah.