Zeek Insiders To Plead Guilty
December 22, 2013
By Tina Williams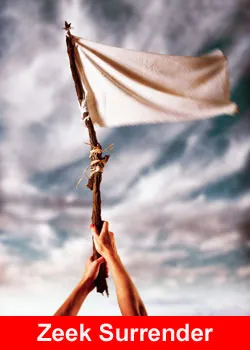 Two top officials who helped perpetuate what federal authorities are calling the densest Ponzi scheme ever will plead guilty to investment fraud and other criminal charges for their roles in the Lexington-based operation.
U.S. Attorney's Office officials announced Friday that former Zeek Rewards chief operating officer Dawn Wright-Olivares and master programmer Daniel C. Olivares, her stepson, agreed to terms on charges that they helped raise more than $850 million by deceiving 2.2 million users throughout the world.
The company's top executive and Davidson County resident, Paul Burks, has not been charged criminally, but was referenced in court documents. Burks, 66, who lives near Wallburg, settled with the U.S. Securities and Exchange Commission last year for $4 million on civil charges related to the alleged fraud.
The SEC shut down Zeek Rewards and parent company Rex Venture Group last August, and a court-appointed receiver is collecting money for more than 100,000 claimants who lost money.
Plea agreements released Friday show Wright-Olivares, 45, of Clarksville, Ark., will plead guilty to investment fraud conspiracy and tax fraud conspiracy, while Olivares, 31, also of Clarksville, will plead guilty to investment fraud conspiracy. Each charge carries a maximum prison term of five years and a $250,000 fine, according to a bill of information filed in U.S. District Court in Charlotte.
Wright-Olivares' tax fraud conspiracy charge stems from new allegations that she, the company and other insiders:
• Paid themselves large salaries and other payments without keeping accurate or complete records.
Used multiple bank accounts and Internet-based "e-wallets" in the U.S. and abroad without keeping accurate or complete records.
• Failed to file any corporate tax returns or corporate tax payments with the Internal Revenue Service.
Also, in 2007, Wright-Olivares and other insiders reported to the IRS that they paid affiliates more than $108 million, while Zeek Rewards actually paid out less than about $13 million that year, according to the bill of information.
The criminal charges were filed in parallel to a civil action, issued by the SEC, that will force the two to forfeit millions of dollars tied to investor payments. Wright-Olivares, who served as Zeek's principal marketer, will forfeit at least $8.1 million, while Olivares, the chief architect for the company's databases, will pay at least $3.2 million to settle the charges. Those amounts reflect their ill-gotten gains, said Stephen Cohen, an associate director in the SEC's Division of Enforcement.
"After they learned Zeek Rewards was under investigation by law enforcement, they accepted substantial sums of money from the scheme while keeping investors in the dark about its imminent collapse," Cohen said in a statement.
Promoted as the advertising division of the penny auction website Zeekler.com, Zeek Rewards affiliates essentially invested by purchasing large quantities of bids for the auction site. Most affiliates then sold or gave away those bids to new auction users and placed daily advertisements online, enabling them to share in the company's daily net profits.
However, the SEC alleged new Zeek Rewards affiliates weren't buying into a legitimate business model, but rather financing earlier investors' paychecks. The SEC claimed that about 98 percent of the company's revenues — and subsequent daily net profits — were derived from new affiliates, rather than actual retail purchases on the penny auction site, according the SEC's original complaint on Aug. 17, 2012.
Conspirator 'P.B.' listed in documents
While Burks was not directly named in any filings, court documents list an unindicted co-conspirator and company owner as "P.B.," who authorities say was equally responsible for deceiving users and perpetuating the tax fraud allegations.
Lia Bantavani, a public affairs officer with the U.S. Attorney's Office in Charlotte, said the office does not comment on pending investigations, but said the investigation is ongoing.
Documents allege "P.B.," Wright-Olivares and other co-conspirators took several steps to conceal the true nature of Zeek Rewards as the alleged scheme grew, including attempting to eliminate specific terms like "return on investment" and "compounding" from the company's literature. Authorities say "P.B." also provided "bogus daily net profit" figures to Olivares that usually equated to what the company pledged to its investors.
"P.B." also benefitted from personal transfers and was enriched $10.1 million while the company was in operation, according to the documents.
Burks, who has declined to comment publicly on multiple occasions, is a Louisiana native who moved to Davidson County in the early 1990s. The one-time nursing home magician and state house candidate started Zeek after creating several other Internet-based companies.
COO was key member of inner-circle
During the company's short tenure, Wright-Olivares often served as the face of Zeek Rewards. She appeared at local "Red Carpet Events" and did interviews with popular proponents and bloggers associated with multi-level marketing, the multibillion dollar industry where people sell products directly to consumers.
She has helped promote multiple marketing-based companies in the past decade, and she is currently associated with a local trading store and organic juice bar and restaurant in Arkansas.
"It's a really neat, digital way to let people shop," Wright-Olivares said of Zeekler.com during a 2012 video interview with popular MLM blogger Troy Dooly. "We have a lot of people enjoying that business model."
But federal authorities said in actuality, there was little profit from the penny auctions, which forced company officials to pay older investors with newer investors' money. They called it a "classic" Ponzi scheme, one poised to collapse when promoters were unable to recruit new affiliates.
Zeek's rapid rise could well be one of the largest contributing factors of its demise. Pledging returns of up to 1.5 percent per day and granting extra commissions for signing people up, Zeek's founders offered a business model that was appealing to hopeful entrepreneurs and low-to-middle class families trying to make a little extra money during a tough economy.
Jerry Nicholson, of Morrhead, Minn., lost $2,000 through the company he originally praised for its mandatory compliance training and "doing things right and in the best interests of all."
"You are asking if I have regrets? Yes, I do," Nicholson said this week. "This company took away money from people who wanted to get ahead in life. I am hoping to get my money back, but we will see what happens."
But Zeek's promises also made some question if the program was too good to be true.
Las Vegas resident Patty Linson thought that, but still decided to send a check for $3,500 to the company days before it shut down.
"Everyone I could see involved in this were praying people who believed in doing the right thing," Linson said. "It was about winning, but it was more about people getting together and uniting and helping one another during a difficult time."
Thankfully for Linson, Zeek never got the check, and she was made whole. That will likely not be the case for more than 100,000 claimants still waiting on recovery.
More civil suits starting
Most affiliates bought in with Zeek Rewards from $1,000 to $10,000, and some families invested together for upwards of $50,000, total.
While court-appointed receiver Ken Bell estimates about 840,000 users lost money, the amount of actual people is expected to be much less, as some investors used multiple user accounts.
A receivership team has collected more than $320 million for what will likely be more than 100,000 legitimate claimants. Bell said recently he's confident "net losers" can be made whole greater than 50 percent, or 50 cents on the dollar. By the end of December, his receivership team hopes to send out 80,000 to 100,000 determination letters, most of which will tell claimants they agree with their claim amount.
About 170,000 total claims were submitted through an online portal this year, making up a gross total of about $600 million. The actual figure representing recognized claims will likely be a lot less, Bell said.
Bell intends to make a partial disbursement to valid claimants during the first quarter of 2014.
Exactly how much is returned to claimants depends on how much more money the receivership team is able to collect. Bell intends to sue Zeek insiders, including Burks, Wright-Olivares and Olivares, as well as major "net winners" who profited from "fraudulent transfers" while the company was in operation. There are also several additional financial institutions that could hold millions of Zeek money.
Source – The Dispatch