Jeunesse Global Awarded MLM Golden Midas Awards
January 9, 2014
By Tina Williams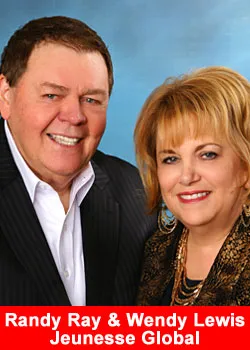 Jeunesse Global has been awarded the 2013 MLM Golden Midas award and the 2013 Yes Brand Award of Asia, following a strict selection process by MLM Toper Malaysia, a group of independent business entrepreneurs. Jeunesse received the MLM Golden Midas award based on several factors; a unique selling approach, strategic positioning, dynamic leaders and management, proven product effectiveness, a solid compensation plan, and the success of an efficient training system.
The YES Brand award was given to Jeunesse in recognition of developmental management through brand initiatives and brand strengths in the mind of distributors. THe award ceremony took place on Sunday, December 22nd 2013 at the Putra World Trade Center (PWTC) Kuala Lampur, Malaysia, on stage to receive both awards was the general manager of Jeunesse Malaysia and Singapore, Paul J. H. Lim.
About Jeunesse Global
Jeunesse® is a leading network marketing company devoted to encouraging healthy and youthful living. Their research focuses on adult stem cell technology, telomere support, DNA repair, and nutrigenomics.
Products are made in the U.S.A. and are exclusively formulated for Jeunesse. With a multi-lingual customer service, back office support team, global enrollment system, and in-house programming already in place, the company is fully operational in 20 offices around the world. Its shipping paths extend to over 85 countries.