Avon To Add Products To Brazil Catalog
February 24, 2014
By Tina Williams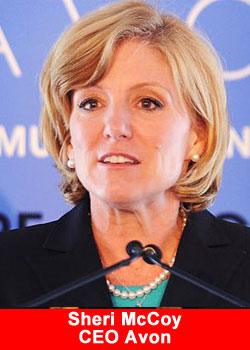 Avon Products, Inc. and Coty Inc. have executed a letter of intent regarding a commercial arrangement where Avon Brazil would market and sell select Coty fragrances and its ancillaries through Avon's 1.5 million independent Sales Representatives in Brazil .
Although the details are still being finalized, the intent is for Avon to carry a collection of Coty's celebrity and lifestyle fragrances in the Avon Brochure in Brazil .
Avon's strong direct sales footprint, broad geographic coverage and extensive service model in Brazil will give Brazilian consumers improved access to an expanded portfolio of fragrances. The broad portfolio of Coty's celebrity and lifestyle brands has strong consumer appeal, allowing Avon Representatives to better serve their customers, grow their consumer base and increase their earnings.
The arrangement is subject to final documentation, which the companies plan to complete over the next few months.
Forward-Looking Statements:
Certain statements made in this joint statement, including the plan to complete final documentation, may be forward-looking statements within the meaning of the Private Securities Litigation Reform Act of 1995. Risks, uncertainties and other factors exist that may cause results to differ materially from those set forth in these forward-looking statements. Any forward-looking statements speak only as of the date they are made. Avon Products, Inc. and Coty Inc. do not undertake to update any such forward-looking statements.