Herbalife Teams Up With LA Galaxy To Help Panama
February 7, 2014
By Tina Williams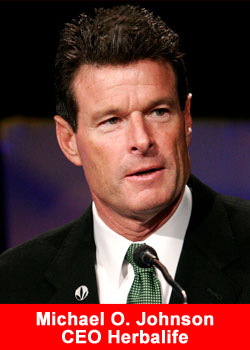 Nutre Hogar, an organization that seeks to prevent severe childhood malnutrition in Panama City, Panama, recently hosted LA Galaxy goalkeeper Jaime Penedo. His visit was part of an event to mark a joint donation made by the Herbalife Family Foundation (HFF) and the LA Galaxy Foundation to support Nutre Hogar's program to ensure vulnerable children continue receiving access to good nutrition.
Officials from both HFF and the LA Galaxy Foundation joined Penedo and Nutre Hogar at the Casa Herbalife Nutritional Recovery Center, where the popular LA Galaxy goalkeeper spent the evening with the Center's resident children.
"As an athlete, it's a great honor for me to contribute to the work of the Herbalife Family Foundation and LA Galaxy Foundation," said Penedo. "It is through these initiatives that we reassert the social commitment of providing good nutrition and education to children."
Susy de Varela, president of Nutre Hogar, added, "Relying on the support of the Herbalife Family Foundation and LA Galaxy Foundation programs gives us an opportunity to enhance the nutrition of Panamanian children and give them a chance to have a healthy integration into society.
The LA Galaxy Foundation aids organizations that perform activities intended to foster, educate and train children in various communities.
The Casa Herbalife Program was established in 2005 to help bring good nutrition to children living in orphanages and attending after school centers, as well as supporting other non-profit facilities tasked with serving children. After initial financial grants made by HFF, Casa Herbalife-funded organizations receive additional financial and volunteer assistance from Herbalife independent members and distributors, as well as Herbalife employees.
About Herbalife Ltd.
Herbalife Ltd. is a global nutrition company that sells weight-management, nutrition and personal care products intended to support a healthy lifestyle. Herbalife® products are sold in more than 90 countries to and through a network of independent distributors. The company supports the Herbalife Family Foundation and its Casa Herbalife program to help bring good nutrition to children.
About Herbalife Family Foundation
Herbalife Family Foundation (HFF) is a 501(c)(3), a non-profit corporation dedicated to improving children's lives by helping organizations provide healthy nutrition to vulnerable children. HFF supports more than 100 Casa Herbalife programs globally and serves the daily nutritional needs of more than 120,000 children around the world through annual grants to NGOs and charities that cater to vulnerable children. Additionally, HFF often supports relief efforts in response to natural disasters.