Kirk Walsh, MaryAnn Comparato and John Adams Of ACN Perish In House CO Poisoning
February 21, 2014
By Tina Williams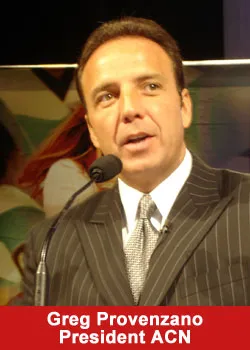 In the wake of the tragic deaths of three people inside a Plaistow home, state officials are reminding people about the importance of functioning carbon monoxide detectors.
"(It's) especially important this time of year," said Brian Johnson, division chief of fire prevention for the Londonderry, N.H., fire department. "Anything that burns gives off carbon monoxide, so if you don't have proper ventilation you're going to have carbon monoxide in the home."
Investigators say the carbon monoxide detectors in the Plaistow home did not have working batteries.
WBZ-TV learned Wednesday that all three victims and a sole survivor were colleagues at a direct sales company called ACN.
Kirk Walsh, MaryAnn Comparato and John Adams were found dead shortly before noon, Tuesday. Authorities say the co-workers went to bed Monday night and likely never woke up.
The sole survivor, Keith Small, is in critical condition.
ACN President Greg Provenzano said "The entire ACN family has been shaken to the core by the devastating and unexpected loss of Kirk, MaryAnn and John. These individuals were an incredible asset to our organization and to the countless lives they touched along the way. We are honored to have known them and privileged they decided to share their lives and talents with us. We are continuing to pray for Keith as he fights for his life. We witness the power of prayer every day and have faith he will pull through with a fighter's heart. Our thoughts and prayers go out to all their families, and hope they take some comfort in knowing each of these incredible people truly left their mark on the world."
Walsh would have turned 33 tomorrow according to his mother. His autopsy will be performed instead.
Johnson said carbon monoxide detector batteries need to be replaced every six months, and the detector itself needs to be replaced after five to 10 years depending on the manufacturer.
"You're taking a gamble if you don't replace it," said Johnson. "There's no guarantee it's going to work."
In New Hampshire, all new construction built since 2010 needs to have carbon monoxide detectors.
They are also required in all rentals and multi-unit dwellings such as hotels and apartment buildings, regardless of the age of the structure.
In Massachusetts, a 2006 law requires them in every residence.
Fire investigators were back on the scene going through the Plaistow home Wednesday.
The propane heating system, which is being blamed for the poisoning, is being analyzed.
SOURCE: CBS Boston
Become a Recommended Distributor
Direct Selling Distributors, they are active professionals, who love to team up with you!