ViSalus, Inc. Expands to Germany and Austria
February 20, 2014
By Tina Williams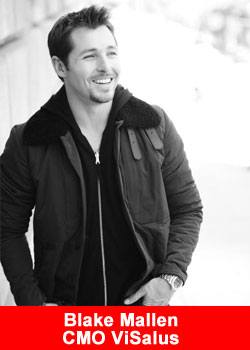 ViSalus, Inc., the company behind the #1 90-day weight-loss and fitness challenge platform in North America, announced today its expansion to Germany and Austria through its subsidiaries, Vi Germany GmbH and Vi Austria GmbH. Having helped millions of people transform their general health and fitness in the United States, Canada and the United Kingdom, Germany and Austria are the logical next steps given that more than half of their male adult population[1] are overweight (BMI ≥ 25kg/m2)
More than three million people have now used the Body by Vi Challenge™ to lose weight and achieve their health and fitness goals. The ViSalus Independent Promoter community earns spare-time, part-time or full-time income for helping people take on The Challenge and achieve positive results. ViSalus has also given away more than $100 million in U.S. dollars to date in free product and prizes to Challenge participants. The company's launch in Germany and Austria is a crucial step in its global expansion and its mission to help people lose weight.
The overweight and obesity epidemic is a global phenomenon, said Ryan Blair, ViSalus Co-Founder and CEO. Germany and Austria share similar health and fitness demographics with North America and the UK, so our Promoters and products will deliver The Challenge at a critical time to change more lives.
ViSalus has appointed Thorsten Mueller as General Manager to lead the expansion in Germany and Austria. Prior to joining the company, Mueller was previously General Manager, Central Europe at Synergy Worldwide, a division of Nature's Sunshine Products. He has also held several senior management positions at Morinda Bioactives (formerly known as Tahitian Noni International).
About ViSalus ViSalus, Inc. is a healthy lifestyle company that is dedicated to Taking Weight Off The World.™ One person at a time. Founded in 2005, ViSalus develops quality weight-management products and nutritional supplements that it markets and sells direct-to-consumers through an international sales force of independent promoters. ViSalus markets its products in North America as ViSalus® and in Europe as Vi™, through the Body by Vi Challenge™. ViSalus is headquartered in Los Angeles, California and Troy, Michigan and is majority-owned by Blyth, Inc. (NYSE: BTH).
Read more here: https://www.sacbee.com/2014/02/18/6167292/visalus-inc-expands-to-germany.html#storylink=cpy