5,000 Representatives to Attend Primerica's 14th Annual African American Leadership Conference in Orlando, FL
March 23, 2014
By Tina Williams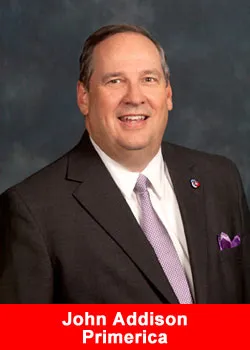 Primerica, Inc. announced today that more than 5,000 representatives will attend Primerica's 14th Annual African American Leadership Council (AALC) Meeting at the Orlando World Center Marriott in Orlando, Florida, on March 21-23, 2014.
The three-day event will focus on the African American market and include a variety of workshops focused on leadership and training as well as a variety of financial and marketing topics that are designed to enhance and grow their Primerica businesses.
The initiative was created by top African American leaders in Primerica to help other African Americans in Primerica have success in the business. The AALC's mission is to empower other African Americans in Primerica with leadership and financial independence through entrepreneurship.
John Lennon, Senior National Sales Director (SNSD) and Co-Chairman of the AALC said, "Today, middle-income families are faced with tough financial challenges and most are way behind saving for retirement. We want our representatives to be better prepared to help these families – meeting face-to-face with them in their homes – to educate them about basic financial principles."
"The AALC meeting provides a tremendous opportunity to mentor, motivate and educate the thousands of people attending the conference as well as recognize the accomplishments of Primerica's African American leaders," added Ivan Earle, SNSD and Co-Chairman of the AALC.
About Primerica
Primerica, Inc., headquartered in Duluth, GA, is a leading distributor of financial products to middle income households in North America. Primerica representatives educate their Main Street clients about how to better prepare for a more secure financial future by assessing their needs and providing appropriate solutions through term life insurance, which we underwrite, and mutual funds, annuities and other financial products, which we distribute primarily on behalf of third parties. In addition, Primerica provides an entrepreneurial full or part-time business opportunity for individuals seeking to earn income by distributing the company's financial products. We insured more than 4 million lives and had over 2 million client investment accounts as of December 31, 2013. Primerica stock is included in the S&P MidCap 400 and the Russell 2000 stock indices and is traded on The New York Stock Exchange under the symbol "PRI."