Mannatech Antioxidant Product Receives Two New Patents
March 3, 2014
By Tina Williams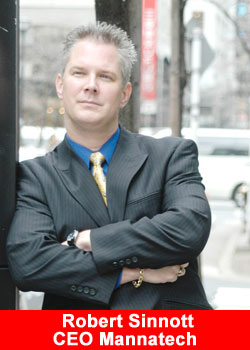 Mannatech, the pioneer of nutritional glycobiology and the leading innovator of naturally-sourced supplements based on Real Food Technology solutions, announces the issuance of two new patents pertaining to its Ambrotose AO formulations, increasing the total patents held by the company to more than 90.
"While the vast majority of antioxidant supplements rely on high-dose synthetic ingredients," said Dr. Sinnott, CEO and Chief Science Officer at Mannatech, "we knew back in 2003 when we launched Ambrotose AO that a better approach would be to formulate a synergistic blend of fat- and water-soluble food-sourced antioxidant nutrients that resemble the nutrients found in a diet rich in fresh fruits and vegetables. Proof of the benefit of Ambrotose AO supplementation, as measured by increased serum oxygen radical antioxidant capacity (ORAC), has been confirmed in three human clinical trials.1,2,3 The product's safety has been confirmed during these studies and by 11 years of data collected by our outstanding Safety Monitoring Program."*
Mannatech received the Decision to Grant from the European Patent Office and was issued the Letters Patent for Indonesia pertaining to its Ambrotose AO formulation. More than 25 patents have been issued worldwide to Mannatech for the technology pertaining to this formula. Overall, more than 90 patents have been issued worldwide to Mannatech for the technology pertaining to its Ambrotose, Ambrotose AO, GI-ProBalance®, and PhytoMatrix® product formulations and in the field of biomarker assays.
"Mannatech had the foresight to begin developing its patent portfolio in the mid-1990s," continued Dr. Sinnott. "These two new patents are a direct result of our systematic research and intellectual property development which has continued without pause since the company began."
About Mannatech
Mannatech, Incorporated, develops high-quality health, weight and fitness, and skin care products that are based on the solid foundation of nutritional science and development standards. Mannatech is dedicated to its platform of Social Entrepreneurship based on the foundation of promoting, aiding and optimizing nutrition where it is needed most around the world. Mannatech's proprietary products are available through independent sales Associates around the globe, including the United States, Canada, South Africa, Australia, New Zealand, Austria, Denmark, Germany, Norway, Sweden, the Netherlands, the United Kingdom, Japan, Taiwan, Singapore, Estonia, Finland, the Republic of Ireland, Czech Republic, the Republic of Korea, Mexico, Namibia, Hong Kong and Ukraine.
Please note: This release contains "forward-looking statements" within the meaning of Section 27A of the Securities Act of 1933, as amended, Section 21E of the Securities Exchange Act of 1934, as amended, and the Private Securities Litigation Reform Act of 1995. These forward-looking statements generally can be identified by use of phrases or terminology such as "intend" or other similar words or the negative of such terminology. Similarly, descriptions of Mannatech's objectives, strategies, plans, goals or targets contained herein are also considered forward-looking statements. Mannatech believes this release should be read in conjunction with all of its filings with the United States Securities and Exchange Commission and cautions its readers that these forward-looking statements are subject to certain events, risks, uncertainties and other factors. Some of these factors include, among others, Mannatech's inability to attract and retain Associates and Members, increases in competition, litigation, regulatory changes and its planned growth into new international markets. Although Mannatech believes that the expectations, statements and assumptions reflected in these forward-looking statements are reasonable, it cautions readers to always consider all of the risk factors and any other cautionary statements carefully in evaluating each forward-looking statement in this release, as well as those set forth in its latest Annual Report on Form 10-K and Quarterly Report on Form 10-Q, and other filings filed with the United States Securities and Exchange Commission, including its current reports on Form 8-K. All of the forward-looking statements contained herein speak only as of the date of this release.