MonaVie Europe Elevate Convention Attracts 2,500+
March 19, 2014
By Tina Williams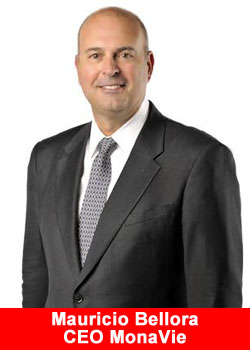 More than 2,500 distributors and guests packed the Tempodrom March 1–2, 2014, for the European Elevate Convention in Berlin, Germany.
Elegance Wrapped in Venetian Mystery
The festivities began Friday, February 28, at the exclusive Black Tie Eventcatering to our most accomplished distributors. The success of European leaders was celebrated through a masquerade-themed dinner at the Bärensaal, one of the most important architectural monuments of the historical center of Berlin. With inspiring speeches by MonaVie CEO, Mauricio Bellora, and Senior Vice President of MonaVie Europe Blake Schroeder, this was an experience of a lifetime.
Waves of Momentum
The surging momentum of our European leaders was recognized as 40 leader rank advancements were announced onstage. Since our last convention in Lisbon, Portugal, MonaVie Europe has welcomed 19 new Rubies, 14 new Emeralds, 5 new Diamonds, 2 new Blue Diamonds, and counting! In addition, we have 1,110 new Bronze, Silver and Gold executives gearing up to be and additional wave of outstanding European leaders.
Here is another measure of our European distributors' success: since Europe first opened its doors to MonaVie in 2009, we've given away more than 300 fun-filled luxury themed incentive trips!
Show Me the Money!
Rank advancements were just the beginning of the incredible achievements recognized on stage as we celebrated MonaVie Europe's top five income earners for 2013:
Bruno Grilo and Francisco Nunes

Artur and Irena Rdzonek

Piotr and Kasia Mosio

Paulo and Liliana Alves

Jan and Kasia Brykczynski
Collectively, this group has earned a total of USD $2,790,000. That's nearly three million dollars! And speaking of millionaires, we recognized those, too. Check out the outstanding list of MonaVie's top millionaires doing business in Europe:
Steve and Gina Merritt

Scott and Sue Olsen

Calvin and Shannon Becerra

Bruno Grilo and Francisco Nunes

Randy Schroeder

Marcelo Serakides

Artur Rdzonek

Piotr Mosio

Paulo and Liliana Alves
Europe: Rev Your Engines!
It has been two years since the inception of theMonaVie Europe Car Program and, to date, we have more than 100 active qualifiers in the program. This means 100 distributors have already experienced the sweet sensation of landing in the driver's seat of their new car through this exciting promotion. And, we have more than 110 others who are qualified to participate! New 2014 Europe Car Program Rules were announced onstage which aim to put even more accomplished distributors in the driver's seat. Traveling at the speed of light may not be possible, but with MonaVie, cruising in style is!
Sleep Easy Europe, You've Got REST
The highly anticipated launch of MonaVie Rest™ was announced as European distributors lined the hall to get their hands on the delicious beverage that helps promote a naturally calm and relaxed state. Sales numbers were high as distributors made room in their travel bags to take home the perfect companion to MonaVie Balance™. Balance by day, Rest by night!
Benvenuto Italia!
Speaking of new markets, we continue to move forward with plans to launch Italy in 2014.We are already establishing resources to provide Support, sales tools, and a website. A grand opening event is planned for September 27, 2014, taking place in Rome. Stay tuned for event details and soon you could be drinking in the sights and sipping cappucino in Piazza Navona!
Here is a quick look at some of the other goodies that were announced on stage:
First Look Kits are now available in every market.

The new Preferred Customer program, which allows distributors to place their preferred customers in their tree, is now live and operational.

2014 Compensation Plan enhancements

New Ruby Emerald Pool
MORE Project: Generous Distributors Give Back
The event came to a close as Director of the MORE Project Sergio Ponce, thanked everyone for their generous donations. The MORE Project works to provide sustainable programs that help lift impoverished children and families living in the slums of Brazil to help provide them with a promising future. Through the MORE Project, our MonaVie family of distributors is able to demonstrate the very essence of our company—a culture of generosity and charity.
Click here to see an inspirational video from the children of the MORE Project.
Amazing success is happening everywhere in MonaVie and this event was a shining example of what can be accomplished when determined distributors take the lead in achieving their dreams.
The next regional event will take place in Madrid, Spain, in 2015–we'll see you there!