DubLi, Inc. Launches Shopping Portal In India
April 8, 2014
By Tina Williams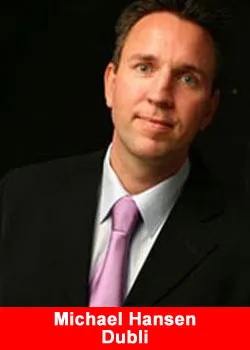 DubLi, Inc., a global marketing company that provides consumers around the world with a variety of innovative online shopping, travel and entertainment opportunities, today announced that it has launched its Online Cashback Shopping Portal in India.
DubLi's Indian Online Cashback Shopping Mall launched with several hundred merchants and expects to increase the number of participating online stores over the next several months. The Indian Mall includes many recognizable local Indian merchants including Flipkart, CBazaar and BOOKadda as well global brand name merchants that ship to India including Bloomingdales, Sears and WWEShop. In addition, the Indian Mall includes many important travel-related sites such as Expedia.co.in, Yatra.com, Emirates and Priceline. The Indian Mall offers a wide variety of vouchers, coupons and promotions available exclusively to Indian consumers.
Michael Hansen, DubLi's Founder, President and Chief Executive Officer commented, India is not only an important and growing world economy but also a thriving online market, third only to China and the US by Internet usage statistics. It is estimated that by 2015, 828 million Indians will be under the age of 35; a segment that spends 16% of their disposable income online.
Mr. Hansen continued, With rising standards of living and the vast growth of a mobile middle class with higher disposable incomes, ecommerce in India expected to triple over the next three years making this market a natural and important extension towards expanding DubLi's global footprint. When determining our strategic growth plans, DubLi considers strong economic potential as well as consumer behavior. Currently, 75% of India's ecommerce market is derived through the travel category and online retail favors apparel and consumer electronics, all of which are key strategic segments for DubLi. We look forward to serving Indian consumers with DubLi's online Cashback travel and shopping mall portals and are encouraged by the potential of the Indian market.
About DubLi, Inc.:
DubLi provides Cashback rewards and value-based travel, shopping and entertainment portals to online customers all over the world through DubLi.com. DubLi is a consumer-focused company, where the customers' needs always come first. At DubLi.com, we believe consumers shop at the same stores they shop normally, find the best deals and then earn Cashback with each purchase. DubLi features thousands of brand name stores, industry-leading travel companies from around the world along with insurance, financial services and telecommunications. DubLi, Inc. also offers entrepreneurs the opportunity to create their own distributor organizations by joining DubLi Network (Dublinetwork.com). The worldwide network of Business Associates who form DubLi Network, the sales and marketing engine for DubLi.com, generates traffic to DubLi.com by using direct selling to market a variety of memberships and packages. DubLi Partner (Dublipartner.com) offers a co-branded version of its DubLi.com platform that gives participating organizations a professional and reliable web presence while providing access to DubLi's global online Cashback travel, shopping and entertainment site.
DubLi is emerging as a leading provider of innovative travel, shopping, and entertainment solutions to consumers in more than 100 countries. DubLi, Inc. was founded in 2003 and is headquartered in Fort Lauderdale, Florida.