Kannanay – A Cannabis MLM Goes Live In The USA
April 21, 2014
By Team Business For Home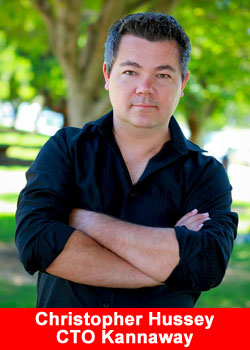 Kannaway, LLC, the first cannabis network marketing company that focuses on hemp botanical products, is hosting its inaugural convention during Colorado's 420 weekend April 18th-19th at the Sheraton – Downtown Denver, 1550 Court Place, Denver, Colorado 80202.
Kannaway currently has over 60,000 marketing professionals in its network and more than 9,500 Brand Ambassadors.The Company estimates it will exceed 10,000 Brand Ambassadors by the day of the convention.
We're excited to be launching and sharing the Kannaway message during the '420 weekend' event in Denver, says Kannaway CEO Jeff Rogers. Many people today think that hemp is marijuana and that it is all about THC and getting 'high'. That is simply not true. Kannaway is all about hemp, not marijuana. Through our exclusive supplier agreement with HempMeds, we hope to change that perception. We are able to bring our exclusive CBD-rich hemp oil products to households nationwide.
The fact is that cannabidiol is a story that needs to be told, and through relationship marketing we're going to take the truth about cannabis and our CBD-rich hemp oil products back to mainstream America.
Kannaway's business focus is to provide lifestyle products that include cannabidiol (CBD)-rich hemp oil through its network of Brand Ambassadors nationwide, leveraging a five-year exclusive agreement between the Company and KannaLife Sciences, Inc. (KannaLife) for product development. KannaLife Sciences, Inc. is a socially responsible, bio-pharmaceutical and phyto-medical company that specializes in the research and development of pharmacological products derived from plants. KannaLife holds an exclusive license agreement with the National Institutes of Health – Office of Technology Transfer (NIH-OTT) for the commercialization of U.S. Patent #6,630,507, Cannabinoids as Antioxidants and Neuroprotectants (the '507 Patent).
The Kannaway convention kicks off Friday evening, April 18th with a presentation introducing the company and a networking event to follow. Saturday, April 19th is an all-day convention at which the CBD-rich hemp oil product lines to be distributed by Kannaway will be unveiled. The public can purchase admission to the Kannaway convention; Brand Ambassadors who cannot attend the convention will receive information on how to access the presentations through a live video stream through: https://kannaway.com/payperview/
Industry leaders attending the Kannaway convention in support of hemp-based CBD include: Natural News national radio show host Robert Scott Bell; UFC Professional Athlete, Brandon Vera; Dr. Rob Streisfeld and Dr. John Hicks III.
People need to hear the real story behind hemp, continues Rogers. The fact that founding fathers like George Washington, Thomas Jefferson and John Adams were all hemp farmers is something we don't learn in school. We certainly never learned that America and hemp were intertwined starting with the earliest settlers, and it wasn't about getting 'high.' Hemp was simply a part of everyday life prior to cannabis prohibition in 1937. This is THE story that Americans need to hear, and we're the ones to tell it. We really are more than just another network marketing company—we are a movement with a pay plan.
About Kannaway, LLC
Kannaway, LLC, is a network sales and marketing company specializing in the sales and marketing of hemp-based botanical products. Kannaway currently hosts weekly online sales meetings and conferences across the United States, offering unique insight and opportunity to sales professionals who are desirous of becoming successful leaders in the sale and marketing of hemp-based botanical products. Kannaway currently has over 60,000 marketing professionals in its network and more than 9,500 Brand Ambassadors.
About KannaLife Sciences, Inc.
KannaLife Sciences, Inc. is a late stage bio-pharmaceutical and phyto-medical company involved in the research and development of novel new therapeutic agents designed as neuroprotectants, immuno-modulators and reduce oxidative stress. KannaLife Sciences currently holds an exclusive license with National Institutes of Health – Office of Technology Transfer (NIH-OTT) for the Commercialization of U.S. Patent 6,630,507, Cannabinoids as Antioxidants and Neuroprotectants (the '507 Patent). KannaLife is currently conducting research and development at the Pennsylvania Biotechnology Center in Doylestown, PA, for a target drug candidate to treat Hepatic Encephalopathy (HE). HE is an oxidative stress-related disease that affects the cognitive and behavioral functions, and the wellness of the brain and the liver. For more information, please visit KannaLife's website at: www.kannalife.com
About HempMedsPX
HempMedsPX offers mainstream marketing, sales, customer service, and logistics for the cannabis industry. HempMedsPX is a corporate portfolio company of Medical Marijuana, Inc. (OTC Pink:MJNA) and the Company's exclusive master distributor and contracted marketing company. In addition to handling sales and distribution, HempMedsPX is the communication hub for the Medical Marijuana Inc. portfolio of companies