DubLi Being Used By Local Government To Benefit Citizens
May 8, 2014
By Tina Williams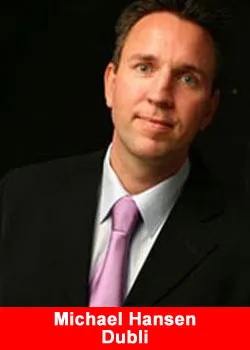 Don't like taxes? The City of Highland has a unique solution — its Highland Rewards Mall online.
The idea is simple — shop online, get discounts and benefit the city.
"Everyone is arguing they don't want to pay more taxes, so that's our approach," said Highland Mayor Mark Thompson. "We really have nothing to lose."
Highland is one of the first municipalities in the state to partner with ecommerce company Dubli as a way to gain revenue without raising taxes to pay for road maintenance costs.
"I think it's an opportunity, a little bit anyway," Thompson said. "We'll see what it does. Our expectation isn't a lot."
The Dubli portal offers access to a wide variety of stores including Target, Nordstrom, Best Buy, Home Depot, Sam's Club, AutoZone, PetSmart and thousands more.
Called the Highland City Cash Back Rewards Mall, the portal to the mall is provided by Dubli and is available online through highlandcity.org.
Councilman Rod Mann credits former councilman Tom Butler for bringing the Dubli portal service to the attention of the elected officials and staff. The portal for Highland went live about two weeks ago and gives online shoppers access to thousands of stores' websites.
"It's probably too soon to know how it's going," Mann said. "I don't expect it will make that much money. To be honest, if it makes $1,000, it's $1,000 we didn't have before."
Similar to Amazon online, the percentages are such that the purchaser gets a two percent discount or more at store websites.
Mann said Dubli was reaching out to nonprofits such as Red Cross and that was when Butler found out about the service.
"There is no charge to us for anything," Mann said. "The idea was it does not cost the city anything and yet has the chance to makes us a small amount of money."
After the service went live for Highland, Butler gave the portal a try. He spent $900 at Home Depot on remodeling supplies, and got back $74 by shopping through the Rewards Mall.
Behind the scenes, Dubli gets a percentage of the net sales, and the city gets a percentage of Dubli's revenue from the sale.
"From that, the city will get 30 percent of the commissional revenue," Butler said. "If a lot of people do that, it can make the city thousands and it didn't cost the city a dime."
His voice was so full of excitement, it makes one almost believe he is working sales for Dubli. Butler has more optimistic hopes for the portal site than Thompson or Mann.
"I think it's pretty cool. A lot of nonprofits are coming on board, and it's the most unique, creative and profitable fundraising mechanism that I have ever seen," Butler said.
The Rewards Mall promises online shoppers up to 70 percent cash back when they book travel or shop online, depending on whether they have a free membership or upgrade to a VIP membership.
At the same time, the city gets a small percentage of the sales, which will be directed toward road maintenance expenses.
The Highland City Council approved an agreement with Dubli on Jan. 21.
"If the citizens are buying online, we might as well do it that way," Thompson said.