LegalShield Bolsters Senior Management Team
May 14, 2014
By Tina Williams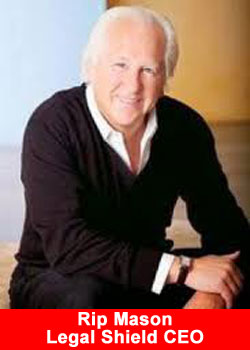 LegalShield, one of the nation's leading providers of legal safeguards for individuals, families and small businesses, announced today that Keith Sherman has joined the company as Vice President of Consumer Marketing and Charles Rosenberry has joined as Vice President, Affinity. Mr. Sherman will be responsible for overseeing LegalShield's brand including public relations, product and advertising efforts, while Mr. Rosenberry will be tasked with growing and expanding business-to-business partnerships for LegalShield.
We are always searching to hire great talent that can assist in our efforts to provide excellent service and products to our customers, said Rip Mason, CEO of LegalShield. We are excited to welcome Keith Sherman and Chuck Rosenberry to the LegalShield family and leverage their experience to maintain our position as a leading provider of legal services throughout the country.
Mr. Sherman possesses a strong background in brand development and marketing having worked on behalf of leading brands in the consumer, retail and financial service sectors. Prior to joining LegalShield, Mr. Sherman served as the Executive Vice President of Marketing and Sales for Freeman + Leonard where he led efforts for clients who received top honors in terms of brand recognition and sales in their respective categories.
Keith Sherman is a very welcome addition to the marketing division of LegalShield, said Alan Fearnley, President and CCO of LegalShield. We are looking forward to working alongside him and utilizing his insights and expertise as we work to increase our brand recognition and grow the business.
With over 20 years of experience in the financial services sector, Mr. Rosenberry's background is rooted in the development and marketing of business-to-business partnerships. Prior to joining LegalShield, Mr. Rosenberry served as Senior Vice President of Business Development for Allstate Affinity Solutions where he was responsible for acquiring over 20 business-to-business partnerships that focused on both customer acquisitions and loyalty. Prior to Allstate, Mr. Rosenberry served as a First Vice President at JPMorgan Chase Card Services where he was responsible for managing affinity and co-brand partner relationships across a variety of consumer segments.
I'm very excited that Chuck Rosenberry has joined the affinity division at LegalShield, said James Rosseau, Executive Vice President and President of LegalShield Solutions. He has a proven track record of finding the right business partners and developing relationships at the right time to drive tremendous growth and success.
For more information about LegalShield and the company's comprehensive legal plans, visit: https://www.legalshield.com/.
About LegalShield
LegalShield is one of the nation's leading providers of legal safeguards for individuals, families and small businesses. LegalShield also offers one of the industry's most affordable identity theft plans. Members receive identity theft protection for the entire family for the cost most competitors charge to cover a single individual. LegalShield legal plans cover more than 1.4 million families and 3.5 million lives across North America. More than 34,000 companies offer the LegalShield plan to their employees as a voluntary benefit. For as low as $17 per month, LegalShield members get access to attorneys who are experienced in the areas of law that most impact families and small businesses. Unlike other legal plans or do-it-yourself websites, LegalShield has dedicated law firms in 49 states and four provinces in Canada that members can call for help without having to worry about high hourly rates. The attorneys at these firms have an average of 19 years of experience in such areas as family matters, estate planning, financial and business issues, consumer protection, tax, real estate, benefits disputes and auto/driving issues. In 2012 alone, LegalShield firms received more than 2.1 million calls from members.