3C Contact Services Partners With Empower Network
June 19, 2014
By Tina Williams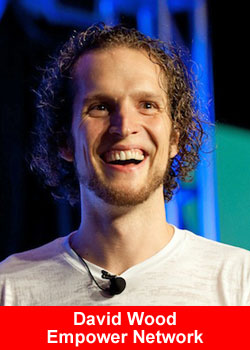 3C Contact Services, North America's premier cost-effective provider of contact center solutions for small- and medium-sized businesses, is pleased to announce a new business relationship with Empower Network.
We are excited to add Empower Network to our growing roster of clients and we look forward to providing their 30,000+ active members with our innovative, industry-leading contact center services, says Rick Johnson, president of 3C Contact Services.
Starting in July, 3C Contact Services will be providing Empower Network with a full suite of contact center solutions, including member services, sales support, and customer retention, just to name a few.
Empower Network is an Internet marketing training company that hosts one of the largest online blogging communities and publishing platforms. The company also provides educational training products and services, including video hosting and training and several coaching packages to online marketers and start-up, home-based, and small businesses. Empower Network's signature product is a viral blogging system geared toward helping its 30,000+ active affiliates and 70,000+ members use the Internet to grow their businesses online.
Johnson explains that in the contact services industry, businesses strive for customer satisfaction and quality assurance of 90%; 3C Contact Services surpasses these standards with a success rate of 97%.
I am proud of the consistently high performance our team delivers to all of our valued customers, Johnson concludes. Our commitment to excellence is a testament to the quality of the contact center agents we continue to hire and our ability to attract exceptional brands like Empower Network.
3C Contact Services provides its clients with top-quality, best-of-class outsourced contact center services. 3C Contact Services' customizable solutions allow companies to increase profitability while increasing market share and business intelligence and maximizing customer relationships. Specializing in customer retention strategies, 3C Contact Services has a dedicated and well-trained team of customer support specialists who provide excellent service that is delivered consistently in a timely and cost-effective manner.