Herbalife Joins Latino Magazine
June 19, 2014
By Tina Williams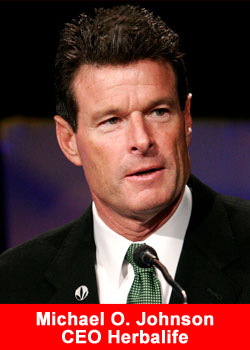 Herbalife (HLF), a leading global nutrition company, is pleased to join LATINO Magazine as a sponsor of the third annual NO MAS HAMBRE Summit in Washington, D.C. on Thursday, June 19th. This summit will feature important conversations about the hunger challenges in the Latino community and policy solutions with government officials, community leaders and advocates. Angela Arboleda, Herbalife vice president of government and community affairs, will be a featured speaker on a nutrition panel at the event.
"Latinos are twice as likely to go hungry compared to other Americans," said Alfredo Estrada, LATINO Magazine Editor-in-chief. "It is the most glaring health disparity facing our community as food insecurity leads to other health-related problems, particularly among children. Herbalife is a company that understands the importance of access to good nutrition and we are fortunate to have their support in raising awareness of hunger in the Latino community."
"Herbalife is dedicated to helping people improve their nutrition, make healthy choices and lead active lives within the social environment of our Nutrition Clubs in communities across the country," said Angela Arboleda, Herbalife vice president of government and community affairs. "Herbalife shares the LATINO Magazine's commitment to addressing food insecurities in the Latino community and we are pleased to support the NO MAS HAMBRE summit to engage policy makers in Washington, DC for a discussion focused on combatting the nation's hunger crisis."
The conference will take place on Thursday, June 19th at the Capitol Hilton at 1001 16th Street NW in Washington D.C. from 9:00 AM to 12:00 PM. Rep. Michelle Lujan Grisham (NM-01) is scheduled to deliver keynote remarks at 9:00 AM. Attendance at the event is complimentary and interested parties should register for the summit by visiting https://www.latinomagazine.com/registration.htm.
About Herbalife Ltd.
Herbalife Ltd. (HLF) is a global nutrition company that sells weight-management, nutrition and personal care products intended to support a healthy lifestyle. Herbalife products are sold in more than 90 countries to and through a network of independent members. The company supports the Herbalife Family Foundation and its Casa Herbalife program to help bring good nutrition to children.