Industry Icon Richard Kall Joins NuVerus
June 13, 2014
By Team Business For Home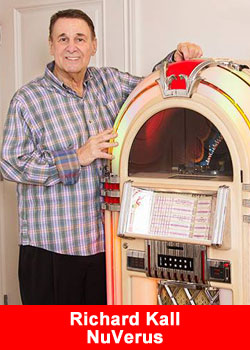 Richard Kall, who made est. $140 million as Nu Skin distributor has joined NuVerus as Master Distributor.
Since joining Nu Skin International in 1985, he has made tens of millions of dollars as his downline organization has expanded to hundreds of thousands of people.
According to Richard Kall's website:
Richard Kall has positively changed the lives of thousands of people in Multi Level Marketing History. He has built organizations that generate Billions of dollars around the world.
Richard Kall has been sought after by many companies to come and help them to grow to the next level. He finally has found the perfect company to help others reach financial freedom. The company is called NuVerus.
Richard has not been this excited about any company. NuVerus offers a new beginning with unlimited opportunities. Richard has chosen to bring his leadership and passion to the company as the Master Distributor for the United States.
Richard is starting his greatest legacy in the MLM industry now with NuVerus. He has earned millions-upon-millions in this industry and plans to break every record by helping more people reach their goals and dreams. He has often said: "There is not one dime that I could earn that could change my lifestyle." I am in this to change the lives and lifestyles of everyone I come in contact with through the power of Multi Level Marketing.
https://www.youtube.com/watch?v=kjf6hEg0ZuA
Today there is one company in the industry that stands above all others with the opportunity to achieve your dreams and that is NuVerus. The company has a proven business building system for distributors to follow. Even if you've never been involved in network marketing before, you can follow this system and achieve your goals.
One of the things that excites Richard the most, is the Company's C.E.O. and founder Michael Jareou. Richard states: "Wait until you hear his story and where he comes from; he is one in a million. That is the biggest thing that attracted me to this company. I spent over 60 hours with Michael. He is the only person I know that can keep up with me. We both require almost no sleep.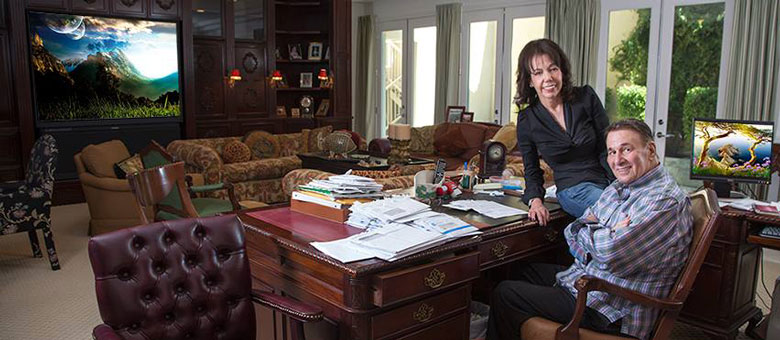 GET READY!
"You and no one else in the Universe controls your destiny! You and you alone. You are a free person. There is no one like you. Believe in yourself, and everyone will follow you."- Richard Kall
NuVerus International is a company that combines ancient wisdom with modern science, and promotes health, prosperity and financial freedom to improve the overall well-being of others; a company whose very name means, "New life". Currently in 20 countries, NuVerus plans to expand to 100 countries over the next 4 years.
The NuVerus mission is to help you achieve optimal health and wellness. Through NuVerus' groundbreaking products, we promote wellness throughout the world. NuVerus International, the Fastest Growing Company in the World, has developed the world's most advanced SuperFood formula (Organic Anti-Oxidant Beverages, Weight loss Products, Safe, Organic Energy drink based on Green Tea, Preventative Nutrition, Cosmetic) complete with full USDA Organic Certifications.
NuVerus isn't just helping people live healthier lives; it's also helping them build financial freedom. The Prosperity Plan is a unique platform with proven success that will enable people to have multiple streams of income.