Organo Gold Now Available In New Zealand And Australia
June 2, 2014
By Tina Williams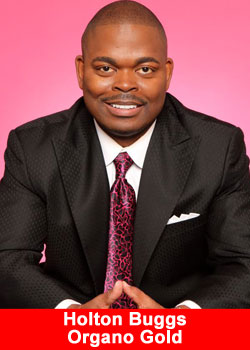 Organo Gold, the global gourmet coffee company that caters to consumers' active lifestyles, today announced that Premium Gourmet King of Coffee, is now available in Australia and New Zealand. King of Coffee is certified organic by ECOCERT and contains the added bonus of Ganoderma lucidum spores. King of Coffee is available in boxes of 25 sachets.
Organo Gold is founded by Bernardo Chua, in 2008 and is on a mission, spreading the knowledge of Ganoderma to the four corners of the world and partnering with thousands of people along the way.
Using the cost effective network distribution system to deliver these Ganoderma products, more of every dollar is shared with the growing Organo Gold family world-wide.
Open in 13 countries for business: the USA, Canada, Germany, UK, Scotland, Greece, Jamaica, Mexico, Dominican Republic, The Netherlands, Austria, Philippines, and Peru, while expanding in 2012 to numerous countries. Organo Gold has formed a unique, unprecedented and exclusive collaboration with the Napoleon Hill Foundation.
Shane Morand is Global master distributor bringing in a lot of experience in Direct Selling.
Products
Coffee, Tea, Vitamins, Soap, toothpaste By infusing gourmet coffee and an ever expanding product line with the power of the Ganoderma Lucidum herb, Organo Gold has scientifically developed a healthy alternative to regular coffee that not only tastes great, but makes people feel great.
The Scientific Advisory Board: Dr. Irma Prado is one of the Chief Medical Consultants. Dr. Prado is a world renowned Physician, Academic and Scholar and a graduate of the Faculty or Medicine and Surgery at the University of Sto. Tomas, Manila, Philippines. Mr. Li Ye is the Founder and C.E.O. of Organo Gold's partner, Xianzhilou Biology Research Corporation in Fujian China.
Dr. Xiaoyu is a partner of Xianzhilou Biology in Fujian, China. Mr. Ye and Dr. Xiaoyu are involved in the scientific, medical and technical aspects of assuring that Organo Gold has the best, 100 percent certified organic Ganoderma in the world.