Primerica Agents Accused Of Failing To Pay Claim
June 12, 2014
By Tina Williams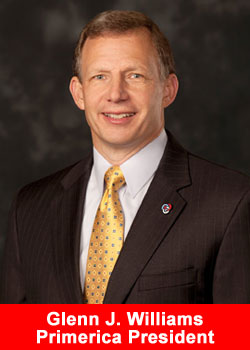 Primerica Life Insurance Co. and two of its agents are being sued for failing to pay benefits from a life insurance policy.
Carolyn Arline and Machell Amador filed a lawsuit June 2 in the Jefferson County District Court against Primerica Life Insurance Co., Laura A. Hubbard and LaQuanda Shonta Howard, citing anticipatory breach, breach of contract, unfair settlement practices, fraud and breach of the duty of good faith and fair dealing.
The plaintiffs claim they purchased a life insurance policy which covered various individuals, including Kaloni Corbin, on May 22, 2013, from the defendants.
The suit alleges Kaloni Corbin died July 6, but the defendant failed to fully pay the plaintiffs the full benefits due under their life insurance policy, claiming "insurable interest."
According to the suit, the defendant misrepresented the policy coverage, failed to settle the claim in a fair manner and failed to offer a valid explanation for refusing to pay the plaintiffs.
The plaintiffs are seeking damages, interest, expenses, attorney's fees and court costs.
They are being represented by Beaumont attorney John Pat Parsons of Lindsay, Lindsay and Parsons.