ForeverGreen Worldwide's June Sales Growth Increases Over 300%
July 9, 2014
By Tina Williams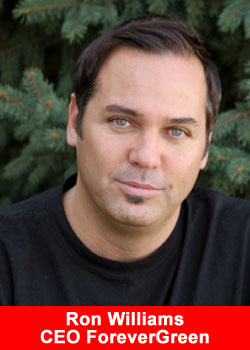 ForeverGreen Worldwide Corporation, a leading provider of nutritional foods and other healthy products, announced today that June 2014 revenue exceeded June 2013 sales by more than 300%.
During June 2014, we had another record sales month, said Jack Eldridge, CFO. We remain on track to meet or exceed our previously announced revenue guidance of $13 – $15 million. While many companies are experiencing sluggish sales during the summer months, we continue to grow our revenues for the summer and the remainder of 2014. We are very pleased at how our company message is being received in the market place.
ForeverGreen Worldwide Corporation develops, manufactures and distributes an expansive line of all natural whole foods and products to North America, Australia, Europe, Asia and South America, including their new global offerings, PowerStrips and SolarStrips.
They also offer Azul and FrequenSea(TM) whole-food beverages with industry exclusive Marine Phytoplankton, the Versativa line of hemp-based whole-food products, Immune Support, Weight management products, Pulse-8 powdered L-arginine formula, TRUessence(TM) Essential Oils and Apothecary, 24Karat Chocolate(R), and an entire catalog of meals, snacks, household cleaners and personal care products.