John and Tiffaney Malott – Seacret Direct Top Earners Interview
July 8, 2014
By Team Business For Home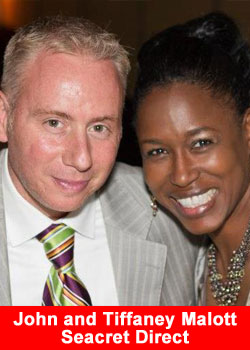 John and Tiffaney Malott are Seacret Direct Top Earners and have been recognized as Seacret Direct's first Crown Agents, earning a $250,000 rank advancement bonus and $4,000 a month car bonus in september 2013. The power couple lives both in Phoenx Arizona, as in Mexico.
SEACRET is an international business that has spread to more than 40 countries around the globe. With its affiliate partners, it has more than $1 billion in retail product sales.
The company has become one of the largest distributors of Dead Sea cosmetics, with its products formulated in the largest manufacturing plant in the world, right next to the shores of the Dead Sea. All of this has been accomplished in just the few years since SEACRET was born in 2005.
Ted Nuyten had the honor to interview John and Tiffaney Mallot.
John and Tiffaney, how did you get involved into the Network Marketing industry?
Tiffaney: I was working as a supervisor at the J.M.Smucker company in Memphis, TN. I was looking for a way to make an extra $500/month without getting a second job because I was already working 60 hours a week. I took a trip with my younger sister and I met a gentleman that had his own business. Graduating from college with a degree in Business, I was very interested in entrepreneurship.
This time was no different. So, I asked him to send me information on his company. When I saw he was earning more in a week than I earned in a month, I was very interested. I got started even though everyone around me told me not to. That was 14 years and millions of dollars ago. Everything in my life changed once I made that decision.
John: I went to a personal development seminar and there was information on a vendor table for a network marketing company. It said, "Equal opportunity opportunity". This appealed to me since I was behind on life and struggling to make a change. I called the number on the flier and attended an event for the company.
The investment for the company was $600 and I didn't have it. So, I avoided the organizer of the event for 6 months. I signed up so they would leave me alone. I thought that would get them to stop calling me; but it was the beginning of the positive life change I so desperately needed.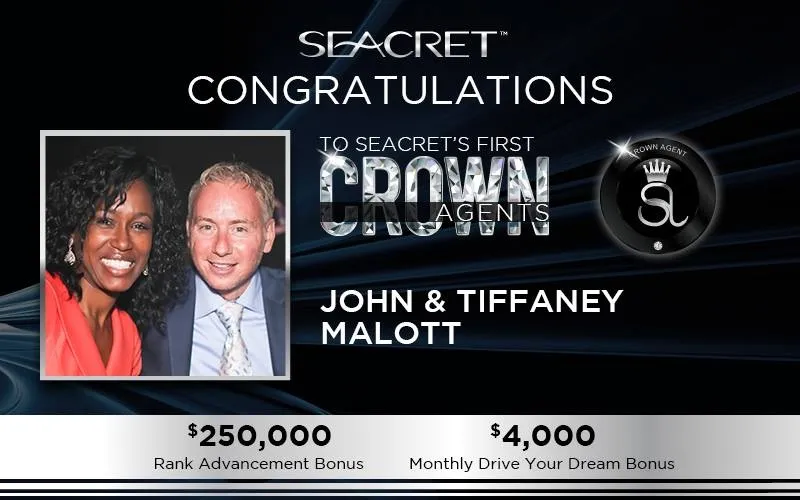 John, you have had a pretty sad life before your success, how came?
It's funny that you use the word "sad". I didn't feel my life was sad, I just ran into my fair share of trouble. When I was in that lifestyle, that environment, I didn't think my decisions were taking me down a troubled path. It wasn't until I had a heart attack from drug abuse at the age of 17, that I started to wake up. I began to realize that I had damaged all my relationships; and I hurt myself and all the people around me. If I didn't change myself, I would leave a legacy of pain for my children, family and friends.
John is Tiffaney your secret weapon in MLM?
Yes, Tiffaney is a powerhouse, a force to be reckoned with. I feel she is only a "secret" because of the thinking that exists still today. Even in the new millennium of Network Marketing, people still underestimate the power of the female networker. This is a mistake. Because of the changes in how the world does business, network marketing is on the rise.
Women, being leaders, entrepreneurs and in many homes, primary breadwinners, are taking the charge to be able to provide for their families, make an impact and fulfill their destiny through MLM. Tiffaney is that new millennium network marketer. She has taken this non traditional model by storm. She is not just a great female trainer/networker. She is one of the best in this profession. She is, in my opinion, the most powerful woman in Network Marketing. She will not be a secret for long.
How did you transitioned to Seacret, did a newbie sign you up 🙂 ?
We transitioned to Seacret from someone who wasn't in Seacret yet, Josh and Cindy Denne. He was a great friend that knew we needed a new home; and he cared enough about us to share an opportunity that he wasn't even a part of. He wasn't in Seacret. He wasn't new to MLM. Which made that even more powerful to us. Not too many networker would tell you about an opportunity that wasn't their own. He did. We found Seacret and now we are all winning because of his being so selfless.
What is your WHY?
Our Why is to positively impact the world one mud mask at a time! Tiffaney said: My first why was to just get my money back! I did that my first month in MLM. I then wanted to walk away from my job. I did that my first 6 months in MLM. Then I realized that the big picture was to be an inspiration to others , so they change their lives because they have seen my life change. When we got married Our first Why was our family. We wanted to be able to give them opportunities we didn't have and have the time to enjoy it with them.
We wanted to leave a legacy for them. Now we have done that. Our next why became debt freedom and true financial independence. Now we have done that. Now, our why is to help people grow from the inside out, the way we have over these years, so they can leave an amazing legacy of freedom for their families and communities.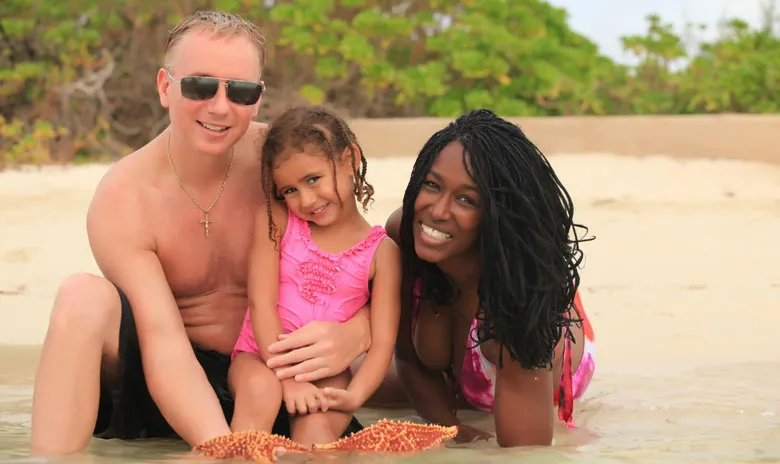 What is the secret to your success?
John: It's so hard to put one's secret to success into a few words. I think we are a culmination of our experiences. Success comes because we have paid attention, learned a lesson and have refused to repeat that error again. Tiffaney: I think my secret is I'm: faithful, flexible and non-negotiable. I'm faithful: I believe in a much higher power to guide me and strengthen me through my daily success journey. I'm flexible: I know the road to my dream is a winding one. And the vision I have in my head won't necessarily be exactly the way it looks when it happens. So, I am flexible. I will bend; but I won't break. Lastly, I'm non-negotiable. I refuse to give up and I will not quit. I know it will happen for me.
Who are your mentors?
We learn from everybody! Of course we have learned from the published greats of personal development, such as Jim Rohn, Dale Carnegie, Robert Kiyosaki, etc. But, we also have learned from MLM masters such as our good friend Eric Worre that have guided our success over the years. Our current mentors are Izhak Benshabat, Moty Benshabat, our founder Betty Perez, and the entire Benshabat family, the owners of Seacret.
They have taught us lessons over these past three years about kindness, sincerity, and what true servant leadership looks like. But John and I have learned that everyone can be a teacher and a mentor. We learn from our 5 year old Codi. Her curiosity, enthusiasm and "get up and tackle the day" attitude have taught us that life is too short to get complacent. We learn from our fellow Seacret Agents as well. We have been blessed to be partnered with a "Dream Team" and they sharpen our axes everyday.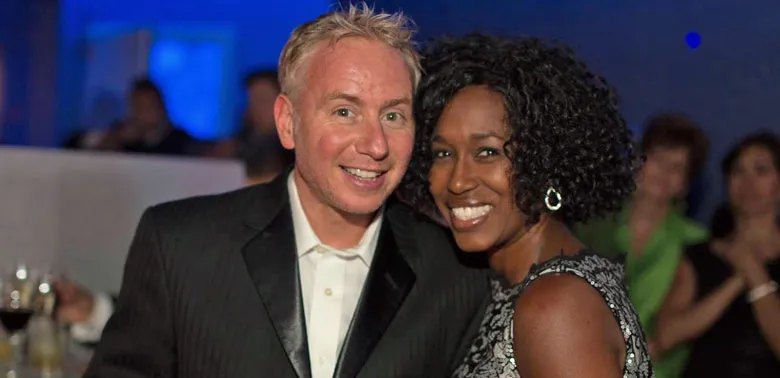 How do you Build Leaders and get the duplication in?
We lead by example, keep it simple and stay focused. We believe leading from the front is the only way to lead. We don't sit in an "ivory tower" and tell our distributors what to do. We get in the trenches and do it with them. We keep it simple. Simplicity is the key to duplication. We are not impressed with the "next big thing" and we don't get bogged down with "fancy footwork". We never forget what it was like to be a new distributor; and the feelings of doubt and fear that came with that. So, we work to make our system something a new distributor can do as well as a seasoned one.
We stay focused and constantly work to eliminate distractions. We realize true duplication comes from being someone others want to duplicate. So we work on staying in Phase 1 and being the leaders others want to follow. When others seeus doing it and not just saying it, we get a large army of people becoming the best they can be.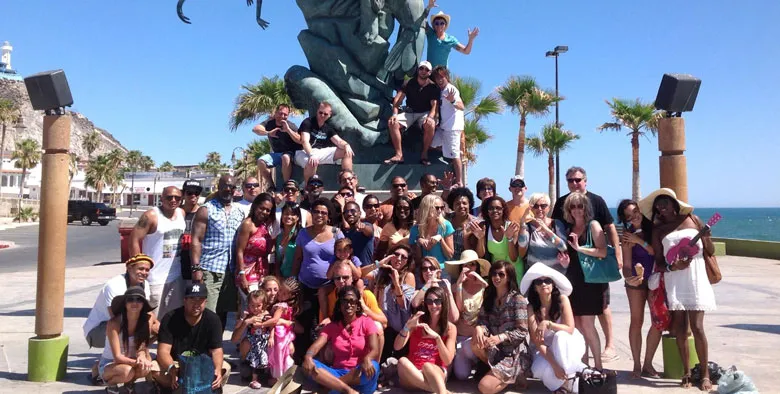 What advice would you give to someone entering network marketing?
Hang on! You've just hooked your wagon to a rocketship! The advice we give is:
Have fun. The minute it's not fun, it's not worth it

Remember, your income is a quantitative measure of who you've become and the number of people you have helped. So, don't focus on the money. Focus more on yourself than you do on your team and your business

Be a product of your product.

It's takes time to be an overnight success. So, enjoy the journey!
Contact details John and Tiffaney Malott:
www.facebook.com/john.malott.336
www.facebook.com/tiffaney.beverlymalott