Kannaway, The First Hemp Network Marketing Company, Introduces New Platform
July 30, 2014
By Tina Williams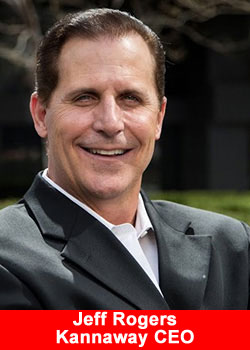 Kannaway, LLC, the first hemp lifestyle network marketing company to offer cannabidiol (CBD)-rich hemp botanical products, recently announced the availability of GoKway, its new business-builder platform, that is included in Brand Ambassadors' tool kits.
This robust suite of resources combines pre-approved content and a wide variety of cutting-edge outbound messaging options for advertising Brand Ambassadors' network marketing business opportunities from any computer or mobile device. The software solution is designed by and provided through NaXum Online Marketing Services, LLC (NaXum).
This software play will catapult our growth, states Jeff Rogers, CEO of Kannaway. Kannaway selected NaXum based on the Company's ability to immediately grasp our organization's vision and rapidly deliver strategic sales resources to empower the growth of our Brand Ambassadors. NaXum's customized software solutions are remarkable.
Kannaway is extremely proud of the easy-to-use GoKway business-building platform and we can already see that our Brand Ambassadors are benefiting from it.
Ben Dixon, CEO of NaXum, states, It is an honor for NaXum to support the online business-builder requirements of Kannaway's Brand Ambassadors. Kannaway has assembled an all-star team of network marketing leaders who are establishing CBD-rich hemp oil products in the relationship marketing space. We understand that Kannaway's Brand Ambassadors need innovative resources to assist their efforts with creating awareness of CBD-rich hemp oil products.
GoKway empowers Brand Ambassadors to share 'Done-For-You compliant social media content' and replicated Google™ Hangouts plus features including: sms texting, auto-responders, email broadcasting, social media-coded share tools, contact management from any device, video email, live chat and much more. Our goal is to provide the resources necessary for Kannaway's Brand Ambassadors to easily, virtually, and virally grown their network marketing business.
Brand Ambassadors can visit their back offices and click on the Brand Ambassador Tools to immediately access their new GoKway business builder tools. The GoKway mobile site opens like an app on any mobile smart phone.
About Kannaway, LLC
Kannaway, LLC, is a network sales and marketing company specializing in the sales and marketing of hemp-based botanical products. Kannaway currently hosts weekly online sales meetings and conferences across the United States, offering unique insight and opportunity to sales professionals who are desirous of becoming successful leaders in the sale and marketing of hemp-based botanical products.
About NaXum, LLC
NaXumLLC, is a 14 year-old cloud software company based out of Houston, Texas, that creates technology to UNLEASH the Magical Power of your referral marketing company. Our clients include companies across the globe that range from over $200 million/year in sales to startups that are innovating and changing the lives of the entire global entrepreneurial community.