Primerica Says New Canadian Licensing Program Can Hurt Its Business
July 24, 2014
By Tina Williams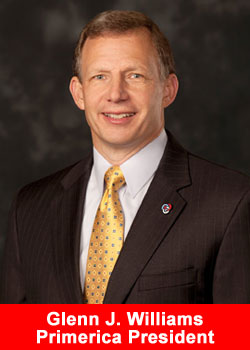 Life insurance giant Primerica Inc. says proposed new Canadian regulations could hurt its business.
The Canadian government is proposing to implement a new life insurance licensing examination program across Canada in early 2016. Duluth, Ga.-based Primerica (NYSE: PRI) reported Monday that If this new licensing program is implemented under the terms set forth in the agreements, we believe it would increase the cost, time and ability of applicants to obtain their life insurance licenses in Canada.
Primerica is supportive of reasonable and fair changes to Canada's licensing program, the company reported. However, we believe the new licensing approach will create unnecessary barriers to becoming life-insurance licensed in Canada and will negatively affect access to life insurance products by middle income Canadians. The new testing program was developed by the regulators outside of normal processes and we believe without proper authority.
We are hopeful that the regulators will consider our concerns in good faith and make changes to the program that will ensure the new licensing program is appropriately designed to protect Canadian consumers and the ability to serve them.
Primerica reported that last year, its Canadian operations represented approximately 7 percent of its new life-licensed representatives, approximately 10 percent of its total life-licensed representatives (at year-end) and approximately 9 percent of its life insurance policies issued during the year. We estimate that our Canadian Term Life Insurance business contributed income from continuing operations before income taxes of approximately 13 percent of our consolidated 2013 income from continuing operations before income taxes, the company said.
At this time, we cannot quantify the impact of the new licensing program on us. However, we believe the program could result in a significant decline in the number of our new life-licensed representatives in Canada and ultimately the size of our life-licensed sales force. This could lower new life insurance sales and over time lower the size of our in-force life insurance premium and materially adversely affect our Canadian Term Life Insurance business.
Primerica distributes term life insurance, mutual funds, annuities and other financial products. It insured more than 4 million lives and had more than 2 million client investment accounts as of the end of 2013
Source: Atlanta Business Chronicle