Scam Warning For Product Distributors, Specifically Mary Kay
July 9, 2014
By Tina Williams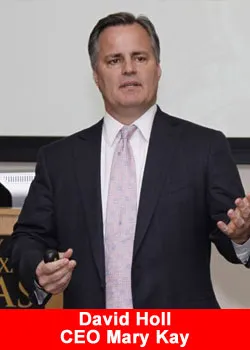 The Better Business Bureau is warning consumers, especially Mary Kay consultants, about a new scam.
A Springfield resident recently received a text message from someone claiming to be April Weiss, wanting to order $175 in products. April stated that she was opening a modeling agency and the payment would come via cashier's check from her art director.
Upon receiving the check, the consumer noticed two business names: CU Services Center and California Coast Credit Union out of San Diego. The consumer also received another text message from Weiss stating that the check was accidentally made out in the wrong amount for $2,230.65. April asked that the consumer cash the check and send the remaining balance back to her personal assistant — who she claims is a man named Mark Queen — via MoneyGram. The number associated with the text messages is 404-490-2503, an area code out of Atlanta.
BBB conducted a simple search of the phone number and found several similar stories on www.800notes.com dating from June 16. The bureau offers the following tips on how to avoid being scammed with fake checks.
• Talk to a branch manager in person before depositing a check from a stranger. Banking experts know what to look for in a fake check, and they will know whether it should be deposited.
• Insist on being paid with a money order or cashier's check drawn from a local bank or a bank that has a local branch. When the money comes in, take it to the bank and verify that it is valid.
• Consider asking for a money order from the U.S. Postal Service. You can verify the money order's validity by taking it to a local post office or using the USPS's toll-free automated services.
• Avoid situations where you receive a check for more than the amount due and you are instructed to return the difference. A classic scam artist move, the check usually comes back counterfeit and you are left responsible to pay your bank the entire balance of the bounced check after you have already paid the scam artist.
• Be cautious about instructions to send the money order overseas. It is extremely difficult to track down people in another country.
• Walk away from any deal where you are told to keep quiet about the transaction. This is a common scare tactic among scam artists who are trying to avoid being caught. It is to prevent a bank or others warning you about a counterfeit check.
If you have been a target or victim of this scam you may report it to the following:
• Federal Trade Commission: 1-877-382-4357
Source: NewsLeader.com