USANA And WTA Raise $13,000+ For USANA True Health Foundation
July 29, 2014
By Nicole Dunkley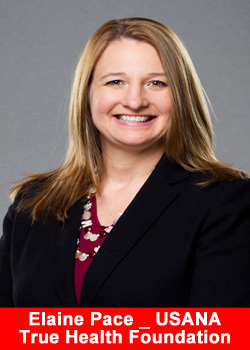 The extended partnership between USANA Health Sciences and the Women's Tennis Association (WTA) continues to be a winning combination for sport and charity. At the halfway point of the 'Aces for Humanity' campaign, USANA and the WTA in four short months have raised $13,160 to help better the lives of others.
Every ace served at Premier-level WTA events translates into a donation to the USANA True Health Foundation, whose mission is to provide the most critical human necessities to those who are suffering or in need around the world. For every ace hit by any player at designated Premier events, the WTA donates $5, while an ace served by a USANA Brand Ambassador is worth $10.
Since the program's launch, 2,374 aces have been served among all WTA players.
The assistance we continue to receive from the WTA and its players has allowed us to quickly respond to disasters and aid thousands of people around the world when they need it most, said USANA True Health Foundation President Elaine Pace. We are so grateful for their suppport.
The USANA True Health Foundation serves up a winning partnership for the WTA enabling us to contribute to a beneficial cause, said Stacey Allaster, Chairman and CEO of the WTA.
Some of our most promising WTA Rising Stars and seasoned veterans are USANA Ambassadors this season, which has significantly boosted the impact of this charitable program. Although our numbers for the first half of the year are spectacular, there is still a lot of room to add to that total with many more WTA tournaments to come on the Road to Singapore.
About USANAFounded in 1992, USANA Health Sciences (NYSE: USNA) is a U.S.-based nutritional company that manufactures high-quality supplements, personal care and energy products in its FDA-registered facility in Salt Lake City. Learn more about USANA by visiting our web site https://www.usana.com.