ViSalus Comes To Austria And Germany
July 8, 2014
By Tina Williams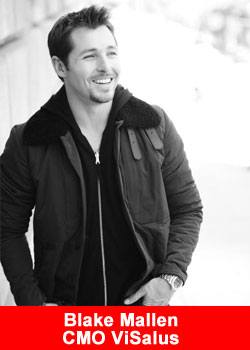 Vi Promoters from all over Austria and Germany stepped up their efforts to Challenge others by taking part in the historic Vi Austria and Vi Germany Pre-Launch.
"Creating new leaders and Challenging the world" was just one of the many inspiring messages that the three Vi Founders Ryan Blair, Blake Mallen and Nick Sarnicola brought to life on stage.
Launching the first non-English-speaking markets in Europe has become a reality… The Challenge has officially arrived.
Successful leaders from all over the world, including Vi Millionaires and the new markets' pioneering Promoters, were among the featured speakers.
The audience, which included attendees from the United Kingdom, Ireland and North America, was moved and motivated by the many recognitions on stage, and by Ryan Blair's inspiring speech about how he became Vi's CEO.
Event highlights included:
Launches of the new Fuel Kit as well as Challenge Mobile for Austria and Germany

National Directors and above signing our Vi Founding Charter (opportunity to sign the Charter extended until the official Vi Germany and Vi Austria launch event)

Celebration of Vi Germany's First Ambassador Ralf Schönwerth

Regional leaders sharing their stories on stage

Announcement of new PROJECT 10™ Kids partnership

New Overview video and DVD

Reprints of Vi's published story and expansion news in Netcoo Magazine, a leading international business and lifestyle magazine in Europe

Rockstar Challenger promotion was launched and is now available in Germany and Austria and more.