Amway Is Now The Exclusive Sponsor Of College Football Coaches Poll
August 4, 2014
By Tina Williams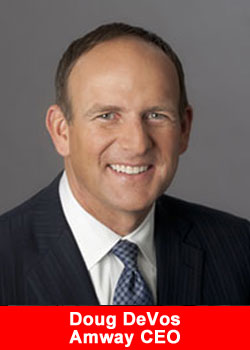 Amway™ is now the first-ever and exclusive title sponsor of college football's Coaches Poll. This unprecedented partnership between Amway™, USA TODAY Sports, and the American Football Coaches Association (AFCA) is a perfect fit.
The similarities between Amway Independent Business Owners and college football teams and their coaches is undeniable. Both seek out opportunities to define and own their success. Both set aggressive goals and work hard to ensure they exceed them. And both take advantage of being in the right place at the right time.
The new Amway college football sponsorship brings you a national, high-profile, door-opening conversation starter to engage prospects in something they already love! College Football is the most attended and second most watched sport in the U.S. The fans are smart, passionate, loyal and millions of them are looking for ways to be their own bosses. These are people who are entrepreneurs by nature, especially the younger fans.
Each year millions of people will see Amway's name in connection to the Coaches Poll. And it isn't just during the season that Amway will be getting attention. Social media is always buzzing about college football and the integration of your Amway business into social media conversation will create even more buzz – especially with the under 35 crowd!