ForeverGreen's July 2014 Sales Grow over 270%
August 6, 2014
By Nicole Dunkley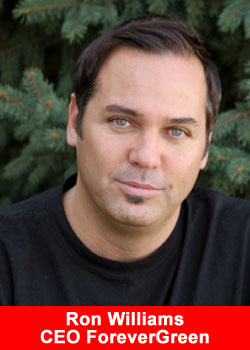 ForeverGreen Worldwide Corporation, a leading provider of nutritional foods and other healthy products, announced today that July 2014 revenue exceeded July 2013 sales by more than 270%.
During July 2014, we had our best sales month ever, said Jack Eldridge, CFO. For the second consecutive month, our monthly sales exceeded $5 million. With sales for 2014 of nearly $30 million, we remain on track to exceed our previously announced revenue guidance of $41 – $50 million for the year.
The month of July is traditionally a slower month for many companies within our industry. We appreciate our members' response to our messaging and products during this usually challenging month. We are very encouraged and foresee a solid August as well.
About ForeverGreen
ForeverGreen Worldwide Corporation develops, manufactures and distributes an expansive line of all natural whole foods and products to North America, Australia, Europe, Asia and South America, including their new global offerings, PowerStrips and SolarStrips. They also offer Azul and FrequenSea(TM) whole-food beverages with industry exclusive Marine Phytoplankton, the Versativa line of hemp-based whole-food products, Immune Support, weight management products, Pulse-8 powdered L-arginine formula, TRUessence(TM) Essential Oils and Apothecary, 24Karat Chocolate(R) and an entire catalog of meals, snacks, household cleaners and personal care products. https://www.forevergreen.org