Health-Conscious Japanese Help Grow Mannatech's Business
August 4, 2014
By Nicole Dunkley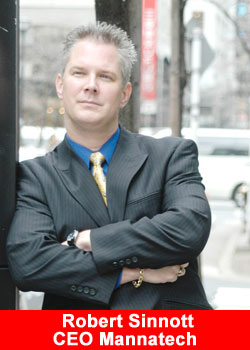 Health-conscious Japanese consumers are helping Mannatech™, Inc. (NASDAQ: MTEX), the pioneer of nutritional glycobiology and leading innovator of naturally sourced supplements based on Real Food Technology™ solutions, grow its international business.
According to a report by McKinsey Quarterly, Japan has been perceived as one of the world's healthiest societies, thanks to a combination of lifestyle, diet and genetics, and Japanese consumers are increasingly conscious of their health.
A recent government study by Alberta, Canada notes that, the Japanese supplements market is the second largest in the world, after the U.S., and that Japanese consumers are among the most health-conscious in Asia.
Japan has been a good fit for our patented products as well as our marketing programs, said Dr. Robert Sinnott, Mannatech CEO and Chief Science Officer. Japan is the number two country in the world for marketing programs such as ours and the world's second largest consumer market. So even though the direct selling field is crowded, our patented products stand out.
After the Tsunami tragedy in 2011, people started to think about mutual cooperation and connectivity, said Tatsuya Ogami, Mannatech Japan General Manager. The social entrepreneur culture here is also growing. This makes Japan a great fit for Mannatech's Mission 5 MillionSM movement (M5MSM) which focuses on the fight against global malnutrition.
M5M represents Mannatech's commitment to linking five million consumers of its Real Food Technology supplementation, PhytoBlendTM powder, with five million children in need. PhytoBlend powder is synthetic free and contains nutrients from natural plant sources; children can get standardized and nutritionally effective amounts of vitamins and minerals.
About Mannatech
Mannatech, Incorporated, develops high-quality health, weight and fitness, and skin care products that are based on the solid foundation of nutritional science and development standards. Mannatech is dedicated to its platform of Social Entrepreneurship based on the foundation of promoting, aiding and optimizing nutrition where it is needed most around the world. Mannatech's proprietary products are available through independent sales Associates around the globe including the United States, Canada, South Africa, Australia, New Zealand, Austria, Denmark, Germany, Norway, Sweden, the Netherlands, the United Kingdom, Japan, Taiwan, Singapore, Estonia, Finland, the Republic of Ireland, Czech Republic, the Republic of Korea, Mexico, Namibia and Hong Kong. For more information, visit Mannatech.com.