Herbalife Expanding It's China Facilities
August 4, 2014
By Tina Williams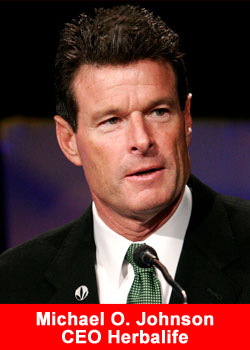 Herbalife Ltd. (NYSE:HLF), a leading global nutrition company, today announced plans to expand its manufacturing capabilities inChina, as it looks to increase its capacity in line with anticipated growth in this strategically important market. This would add to Herbalife's existing manufacturing facilities in Suzhou, and its botanical extraction plant in Changsha.
Herbalife has identified an existing, newly built facility in Jiangning High-tech Industry Park (JHIP), Nanjing as the location for its newest manufacturing facility, due to the unique environment it provides for companies operating in the life science industries, as well as the relative speed to operation in having only to renovate an existing facility.
JHIP brings together companies from across the entire industry – research and development; incubation; small- and large-scale manufacturing; and marketing – to create and foster innovation and intellectual collaboration. Herbalife will invest up to $40MM USD in a first phase of development, to bring the facility up to the highest operating standards.
This first phase is expected to be complete and the facility operational by the end of 2015, with the potential for a second phase of development, given the size and flexibility of the facility. This new facility will ultimately provide up to 65% of the company's total product requirements in China.
Richard Goudis, chief operating officer, Herbalife said, We are experiencing steady and sustainable growth in China and it is important that our infrastructure is robust enough to meet the demand we are seeing now, and expect to see in the future.
We have been impressed with the support from officials in Jiangning, and we are extremely encouraged by the positive discussions we have had with senior provincial, state, city and park officials, who are excited for us to increase our investments and presence in the region.
Herbalife received its first direct-selling license in China in March 2007 and now has licenses for the company to conduct its direct-selling business in 25 provinces, municipalities or autonomous regions. The Herbalife Innovation and Manufacturing facility in Suzhou was opened in 2009 and was the company's first owned manufacturing facility anywhere in the world. The botanical extraction facility in Changsha, Hunan province came into full operation in 2013.
About Herbalife Ltd.
Herbalife Ltd. (NYSE:HLF) is a global nutrition company that sells weight-management, nutrition and personal care products intended to support a healthy lifestyle.Herbalife products are sold in more than 90 countries to and through a network of independent members. The Company supports the Herbalife Family Foundation and its Casa Herbalife program to help bring good nutrition to children.