MonaVie Celebrates New Purple And White Diamonds
August 14, 2014
By Tina Williams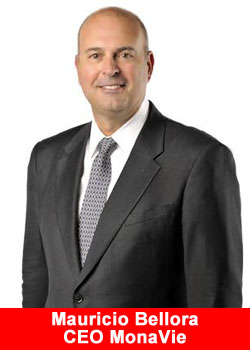 Bo Gong and Dalia Ding from Carlingford, Australia are MonaVie's newest White Diamonds, and Charli Lee are their newest Purple Diamonds.
Bo Gong and Dalia Ding share their story:
"We thank Presidential Black Diamond Executive Shelley Ke, our sponsor, for introducing MonaVie to us and opening the door for us to change our life.
"MonaVie is a natural and simple product and it can be easily accepted by almost everyone. The MonaVie compensation plan is so powerful that it can help a distributor's business become successful and profitable at the same time. We see network marketing as the right vehicle and MonaVie as the best engine that drives us towards our dreams.
"Our MonaVie business really took off last September. When MonaVie opened in Taiwan, Dalia flew to Taiwan and stayed there for more than two months. Since then, Dalia has been working hard and our team is growing quickly. Learning by doing, her skills have improved a lot and her confidence has really skyrocketed. She is such a wonderful woman with plenty of determination, energy, and ideas.
"Both of us are now doing MonaVie full time. We owe a big 'Thank you!' to Shelley. Shelley devotes a lot of time to helping us develop our communication, business, and leadership skills. Her superior leadership can be seen in every single step of our progress.
"To be successful, it's important to practice the following:
Set your goal, take action immediately, and achieve your goal without any excuse.
Work closely with your active uplines and downlines; learn from anyone who has the experience, skills, and knowledge that will benefit your business.
When someone needs help, give them your full support. It's the best thing in the world to see people being successful because of your help.
"MonaVie has become a part of our daily life. We're happy we can improve our skills and experience by having a MonaVie business. More importantly, we're happy to meet new people and make new friends through MonaVie. We're happy to see our team members succeed and our skills and experience has played a small part in their success.
"We know we're on the right track and going in the right direction. Everyday we're one step closer to our dreams. We've worked hard for our employers and now we're working even harder for ourselves. MonaVie is such a unique opportunity and this time we have our future in our own hands."