Origami Owl Hosts 5,000 Attendees At Phoenix O2 Experience
August 5, 2014
By Tina Williams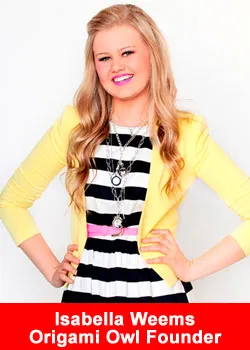 Origami Owl, a national jewelry company known for its customizable jewelry and signature Living Lockets hosted the O2 Grow Experience, their second annual conference, in Phoenix, Arizona this past weekend.
More than 5,000 attendees descended upon the Phoenix area from across the country to see the latest product launches and participate in presentations designed to support and empower the Independent Designer sales force that is at the heart of Origami Owl.
The brand mission to be a 'force for good' and 'make a difference in the lives of others,' was evident throughout the three-day program, which balanced practical as well as motivational information and speakers.
The big news out of the conference was the launch of a beautiful new collection of elegant crystal lockets, crystal leather wrap bracelet lockets, crystal lanyard lockets, crystal stud earrings and colorful individual crystals which includes an exclusive custom hexagon crystal design, all made by the world-renowned crystal brand, Swarovski. The leader in crystals, the name Swarovski has become a synonym for craftsmanship, quality, prestige and creativity all over the world.