Americans Go To Capitol Hill To Share Direct Selling Stories With Congress
September 11, 2014
By Tina Williams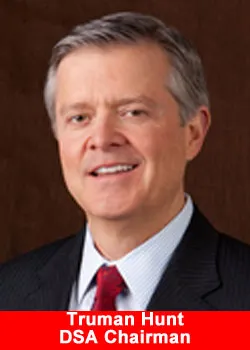 More than 400 independent direct selling consultants representing 28 companies, 30 states, Puerto Rico and the District of Columbia met with members of Congress today during Direct Selling Associations (DSAs) second annual Direct Selling Day on Capitol Hill. Participants shared personal stories about how direct selling has helped them achieve business and personal goals to create a better life.
Direct selling empowers entrepreneurs who are building the American economy community by community, said Joseph Mariano, president of DSA. Our industry has a positive story to tell, and Direct Selling Day on Capitol Hill is a great way to explain that our people are the industrys greatest asset.
Participants from all corners of the country related how direct selling which involves the direct sale of products and services person-to-person, through home parties or online through distributor websites has provided them with personal flexibility, the opportunity to own their own businesses and the chance to achieve a variety of personal and professional goals including supplementing their income, receiving recognition for successes and promoting a product or service they stand behind.
Mariano continued, Direct sellers live and work in every state and Congressional district in the country. Its critical that policymakers understand the value that direct selling adds to their constituents and the economy. Thats what Direct Selling Day is all about. We look forward to working with members of Congress to ensure that the nearly 17 million people involved in direct selling in the United States continue to have a bright future.
As part of the build-up to Direct Selling Day, DSA placed targeted rail car advertising on the Washington, D.C. Metro system. The ads are scheduled to run through the end of September and tout the value of direct selling in helping individuals achieve personal and business-related aspirations.
In addition to their conversations with members of Congress, Direct Selling Day participants also signed the Direct Selling Proclamation and Compact, which is another way to ensure that policymakers understand the important role direct selling plays.
In 2013, direct sales totaled $32.67 billion, according to DSAs Growth and Outlook Report. This represents a 3.3 percent year-over-year increase from $31.63 billion in 2012 and continues an upward trend that began in 2010.
ABOUT DIRECT SELLING ASSOCIATION
DSA is the national trade association of the leading firms that manufacture and distribute goods and services sold directly to consumers. Among its more than 240 active and pending members are companies selling both via a party-plan method and in the traditional person-to-person style. In 2013, U.S. direct sales were nearly $32 billion with nearly 17 million direct sellers nationwide. The vast majority are independent business peoplemicro-entrepreneurswhose purpose is to sell the product/service of the company they voluntarily choose to represent. Approximately 90 percent of direct sellers operate their business part-time.
Source: KWQC 6 News