ASEA's Mexico Grand Opening Tour Set To Launch
September 19, 2014
By Nicole Dunkley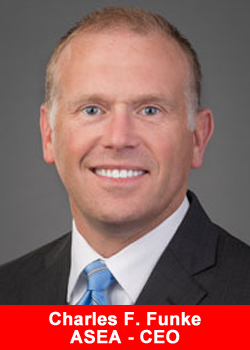 September 24 marks ASEA's Meet ASEA grand opening event in Mexico City, MX. ASEA is the manufacturer of the world's first and only redox signaling molecule drink and the skin care product, RENU28.
The Mexico City grand opening event features renowned speakers Dr. Gary Samuelson, Regional Vice President Duvan Botero, and ASEA Field Leader Shawn Catmull from Draper, UT.
Dr. Gary L. Samuelson holds a PhD in Atomic/Medical Physics from the University of Utah and devotes his career and knowledge to the advancement of promising technologies addressing the major health issues facing us today. He works as an independent science consultant to a variety of companies in the health science industry.
Duvan Botero has over ten years of experience as a director of sales with large multi-national companies.
Shawn Catmull is an international business builder with over twenty years experience.
Aside from Mexico City, other Grand Opening events will also be held in Mexicali, Baja on September 18; Colima, Mexico on September 20; and La Paz, Mexico on September 22.
About ASEA
ASEA, LLC which launched in late 2010, manufactures the world's first and only Redox Signaling supplement. These Redox Signaling Molecules in ASEA support the vital activity of cellular repair and replacement that are necessary for optimal cellular health.