Avon Wins Lawsuit Over China Bribery
September 30, 2014
By Tina Williams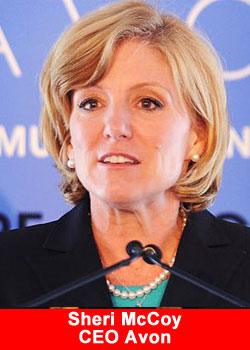 Avon Products Inc on Monday won the dismissal of a securities fraud lawsuit accusing the cosmetics company of concealing its inability to stop workers from bribing officials in China to win business there.
U.S. District Judge Paul Gardephe in Manhattan found no showing that Avon, former Chief Executive Andrea Jung and former Chief Financial Strategy Officer Charles Cramb intended from 2006 to 2011 to deceive shareholders about the company's knowledge of alleged bribery, such as through corrupt dinner and karaoke events, and dependence on bribes to boost sales.
In a 59-page decision, Gardephe also said Avon shareholders did not show the company intended to deceive them about its ability to comply with the federal Foreign Corrupt Practices Act, which prohibits bribing foreign officials.
The lawsuit was brought on behalf of shareholders from July 31, 2006 to Oct. 26, 2011, and had claimed that Avon's corporate culture was actively hostile to effective oversight. Gardephe said the plaintiffs may amend their complaint if they wish.
Gregg Levin, a partner at Motley Rice representing the lead plaintiffs, did not immediately respond to requests for comment.
Jennifer Vargas, an Avon spokeswoman, said the New York-based company does not discuss pending litigation.
Germany's LBBW Asset Management Investmentgesellschaft mbH and SGSS Deutschland Kapitalanlagegesellschaft mbH are the lead plaintiffs. Other plaintiffs include pension plans in Chicago; Baton Rouge, Louisiana, and Brockton, Massachusetts.
Avon began an internal probe in 2008 into alleged improper payments in China, which it has said cost the company $300 million.
In May, Avon announced a tentative agreement to pay $135 million to settle related probes by the U.S. Department of Justice and Securities and Exchange Commission.
Jung had been Avon's chief executive for 12 years when the company announced plans to replace her in December 2011, a year when its stock price fell 40 percent. Sheri McCoy, Jung's successor, took over the following April.
In afternoon trading, Avon shares were down 25 cents at $12.46. They have lost roughly three-fifths of their value since the first bribery-related disclosure in October 2008.
The case is City of Brockton Retirement System et al v. Avon Products Inc et al, U.S. District Court, Southern District of New York, No. 11-04665.